There's something about a little blue box with a white ribbon that causes hearts to skip a beat. There's something about a gold-embellished red box that is instantly recognizable. But another top contender for Most Iconic Box is the Mrs. Box.
The Mrs. Box is made of vintage French velvet and comes in a variety of gorgeous colors. According to their website, the boxes' "materials come from mills that are no longer in existence, so due to the rarity of remaining pieces, each color is limited edition!"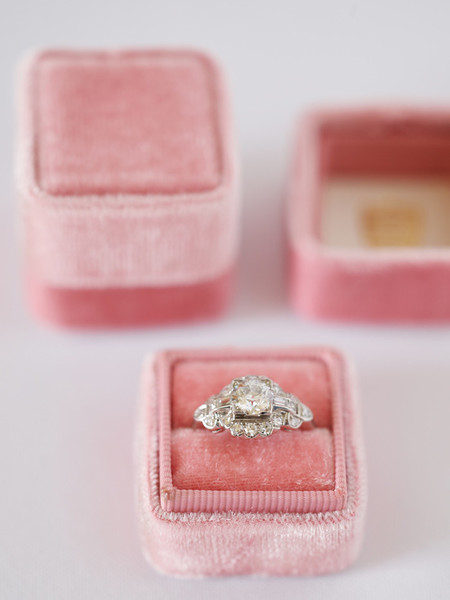 Summer Watkins, owner and designer of The Mrs. Box, explains the production process: "Our boxes are made from vintage velvet. We have a supplier that we work with to go through his remaining stock and purchase what he has available. We normally buy all of a certain color to have our boxes made. We are essentially making them as quickly as we can, as we keep running out—particularly of popular hues like pink!"
Need another reason to covet these stunning boxes? The Mrs. Box offers custom monograms using a vintage hot stamp press machine to imprint your initials with gold, silver, or rose gold foil. Each lid is embossed individually with custom letters made especially for the 40-100 year old velvet.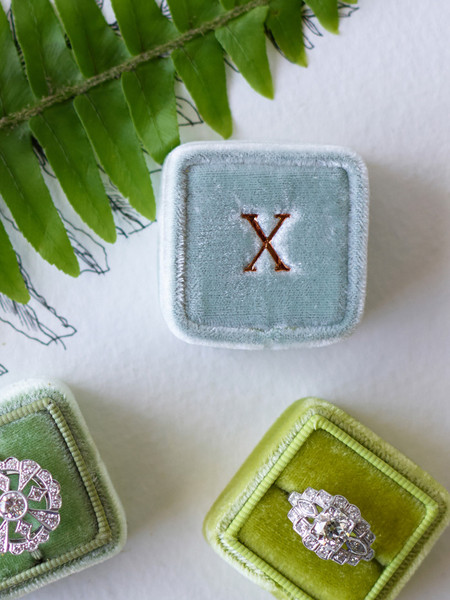 Watkins, whose name you might recognize from Grey Likes Weddings, explains, "The boxes are meant to be an heirloom and can house anything—from an engagement ring, to a wedding band, to your grandmother's heirloom ring."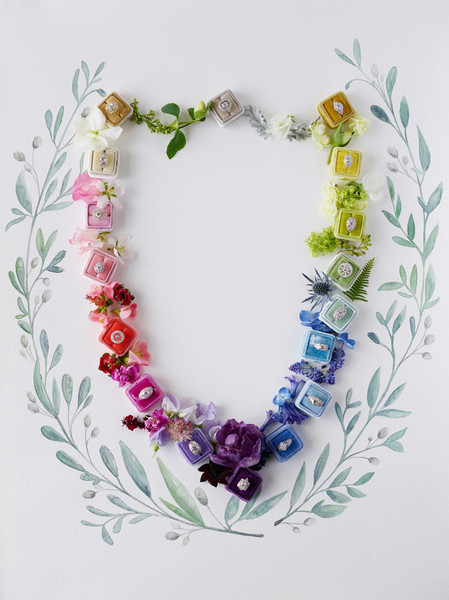 All photography from TheMrsBox.com
What's on the inside is what really counts… but a beautiful, custom-made French velvet presentation certainly doesn't hurt! For the perfect keepsake of life's big moments, consider The Mrs. Box.