It's your wedding weekend, and you probably have guests coming into town to celebrate. A great way to greet them when they arrive is to have welcome bags ready in their hotel rooms – filled will all the essentials they will need for the weekend. Here are some ideas to help you.
The Container
There are several options you have to choose from to put your guests welcome items in.
Bag
Customizable bags are a great option. You can choose a reusable tote that can be utilized long after your wedding or simply have gift bags made.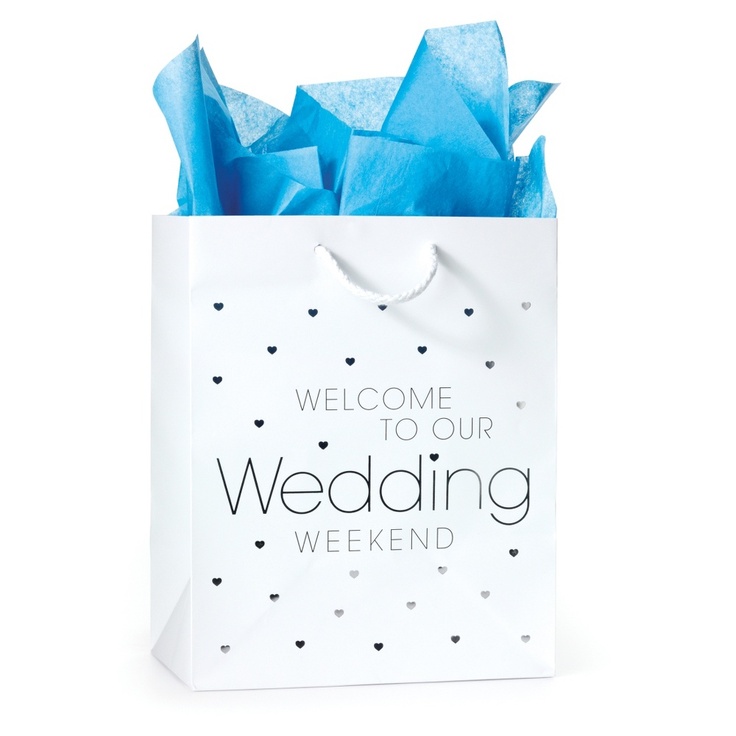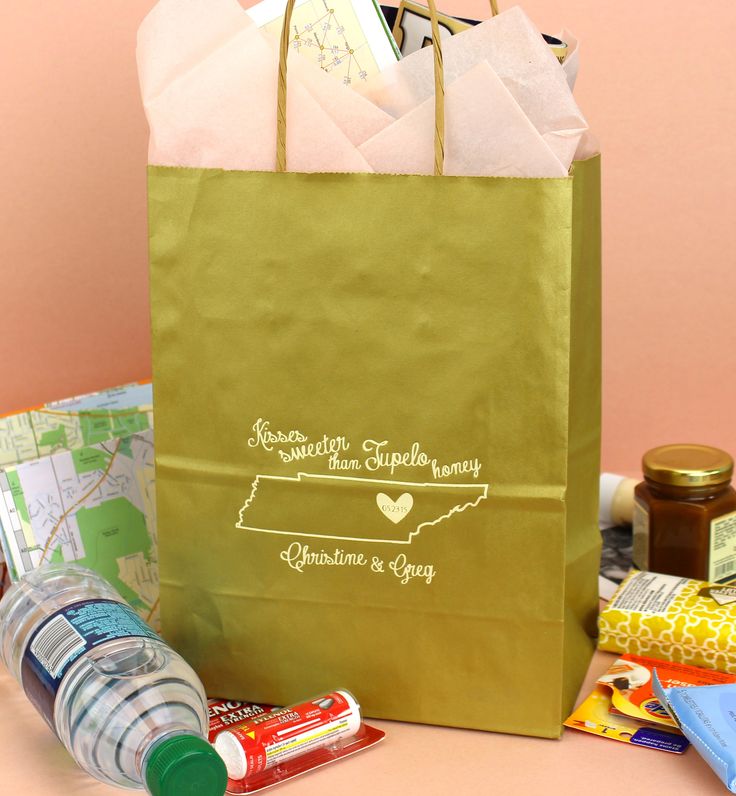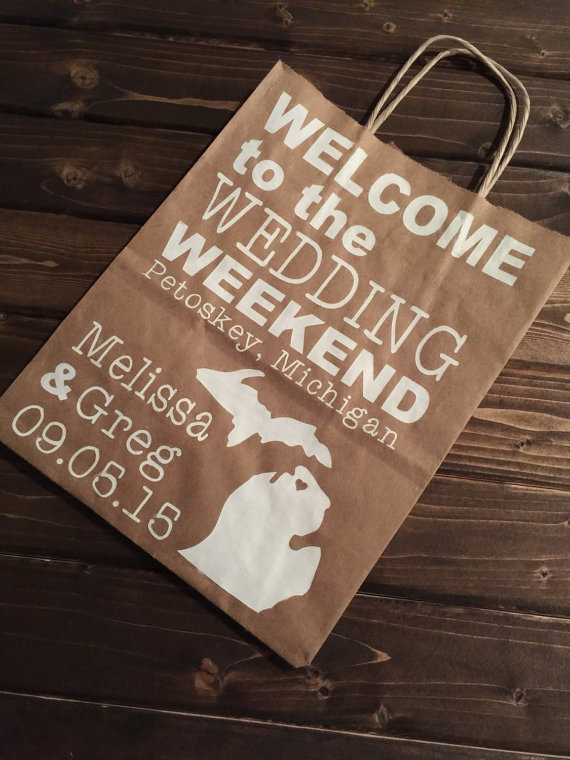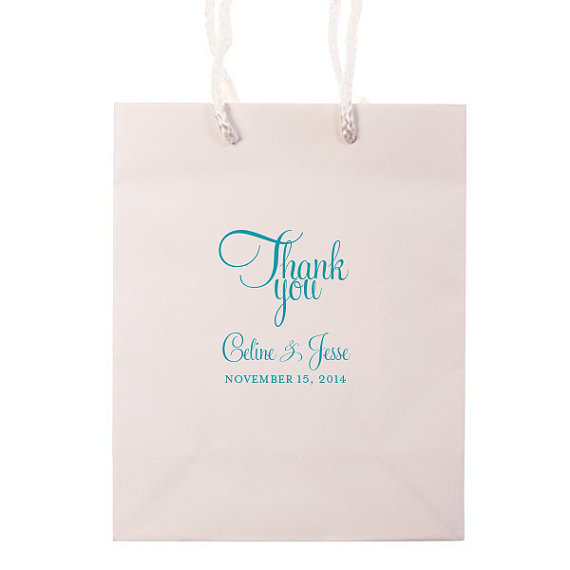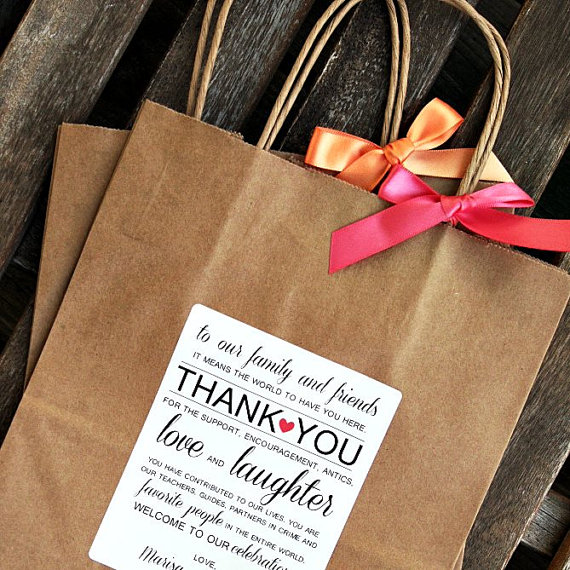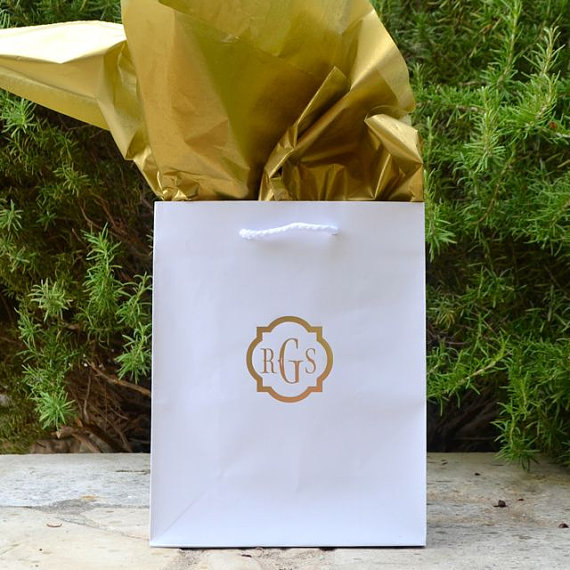 We love these totes for your destination beach wedding!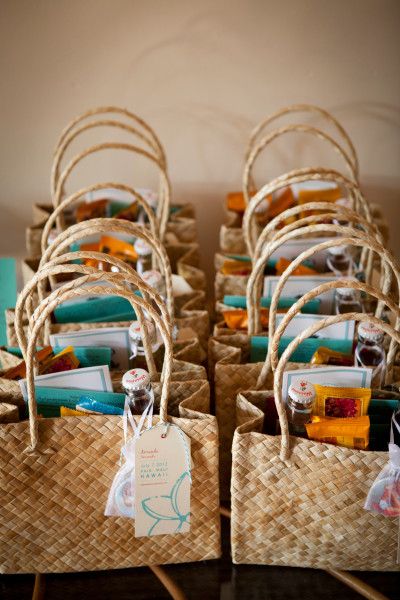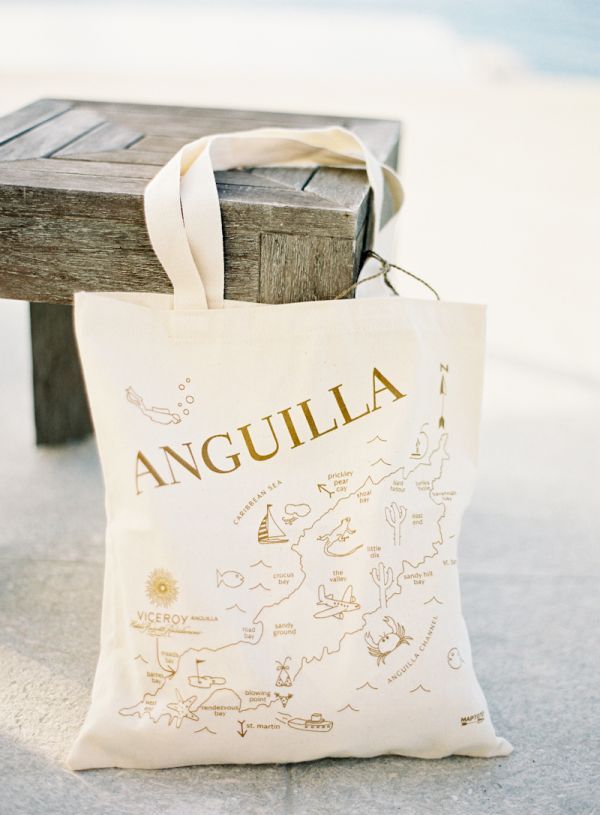 We recommend if you choose a reusable tote, keep the design simple so that guests will want to use it later – i.e. use a creative symbol instead of an elaborate description of your wedding weekend.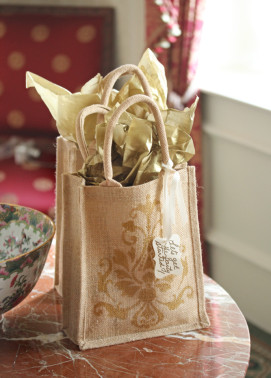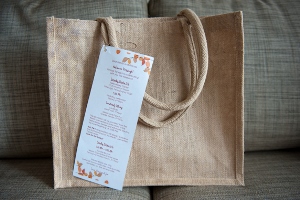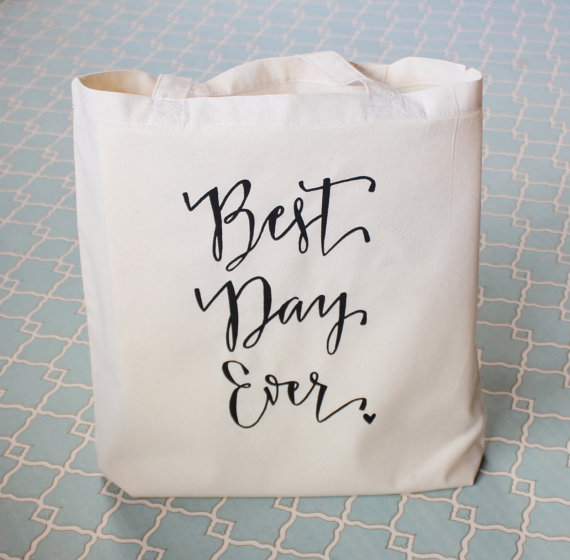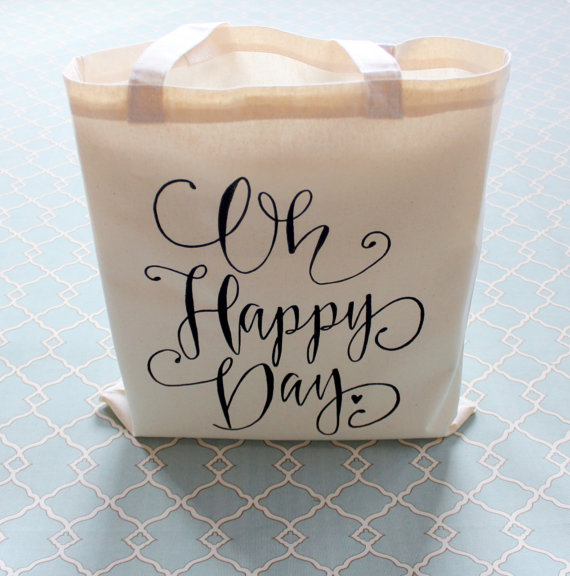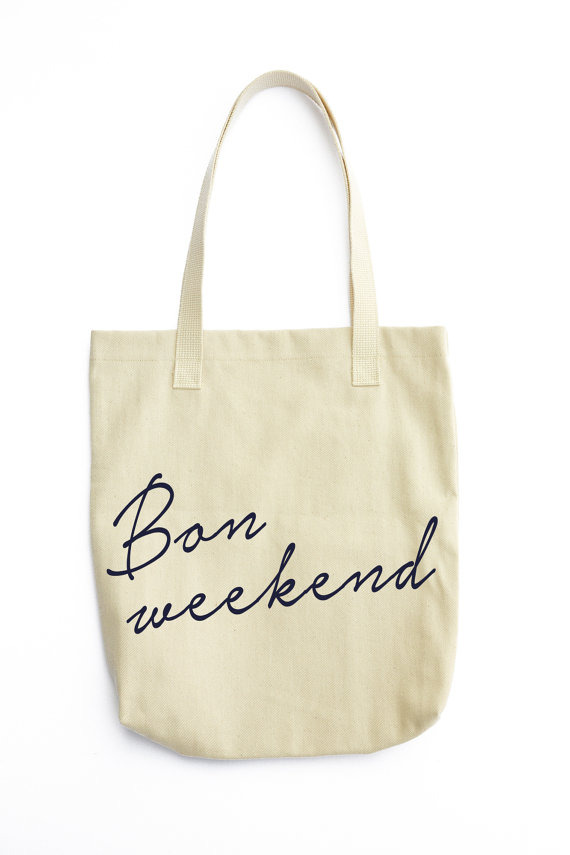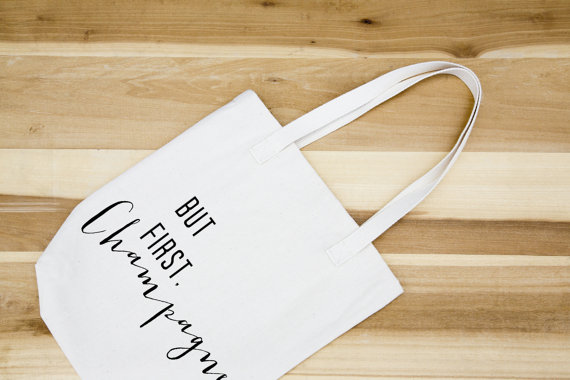 Add the location of the wedding to personalize it.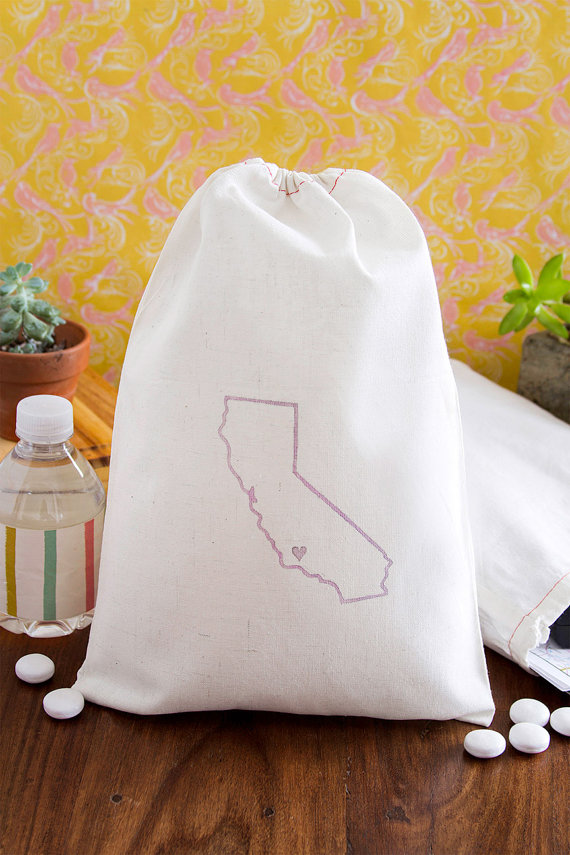 Boxes & Baskets
A box or a basket is a great container to hold the items – and both are customizable!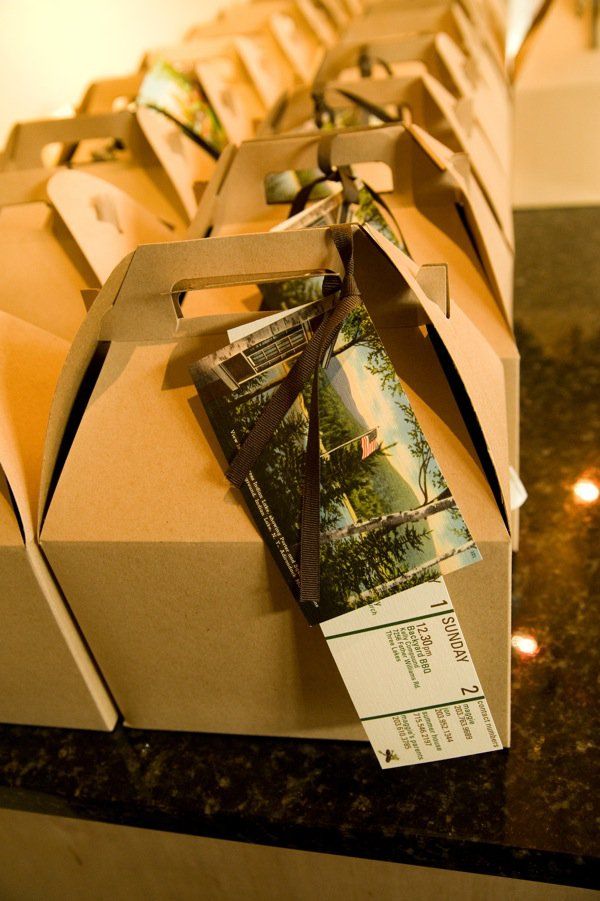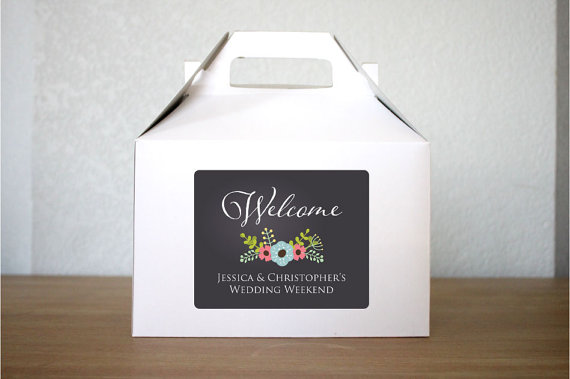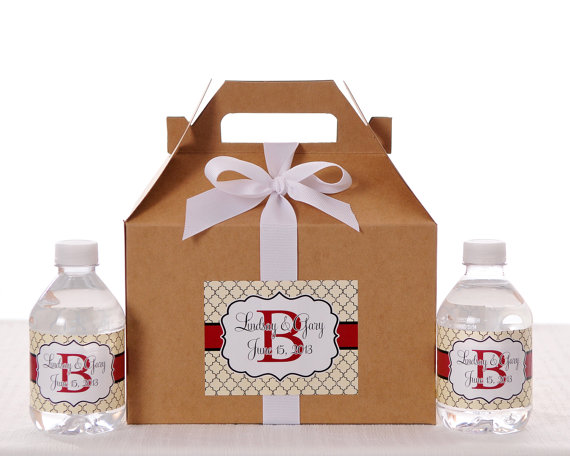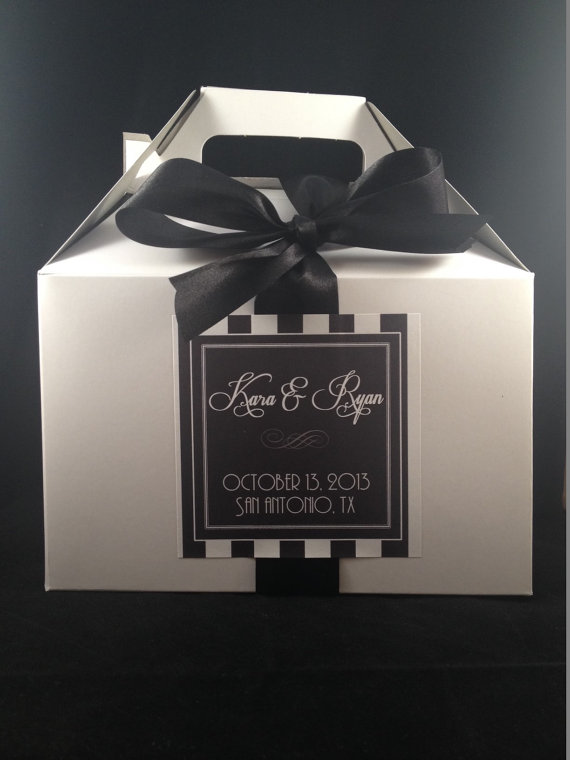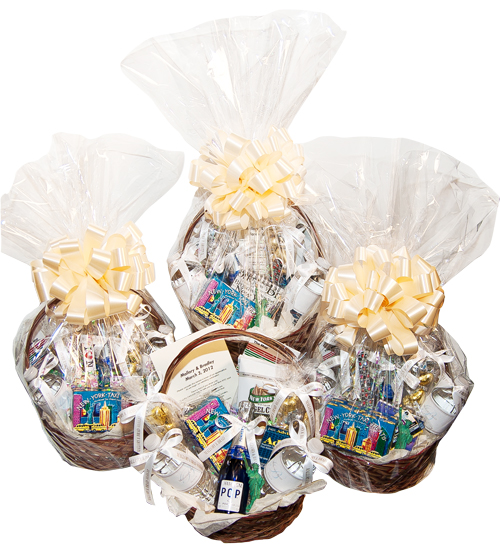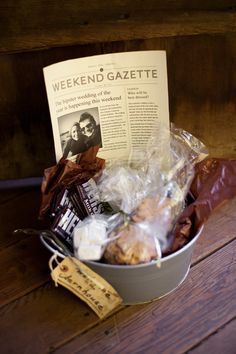 What to Include
The possibilities are endless. From toiletries to cures for those hangovers to itineraries for the weekend to small souvenirs, your guests will be grateful for your thoughtfulness.
Itineraries
Make sure to include a list of activities and times so your guests know what the schedule will be for the weekend.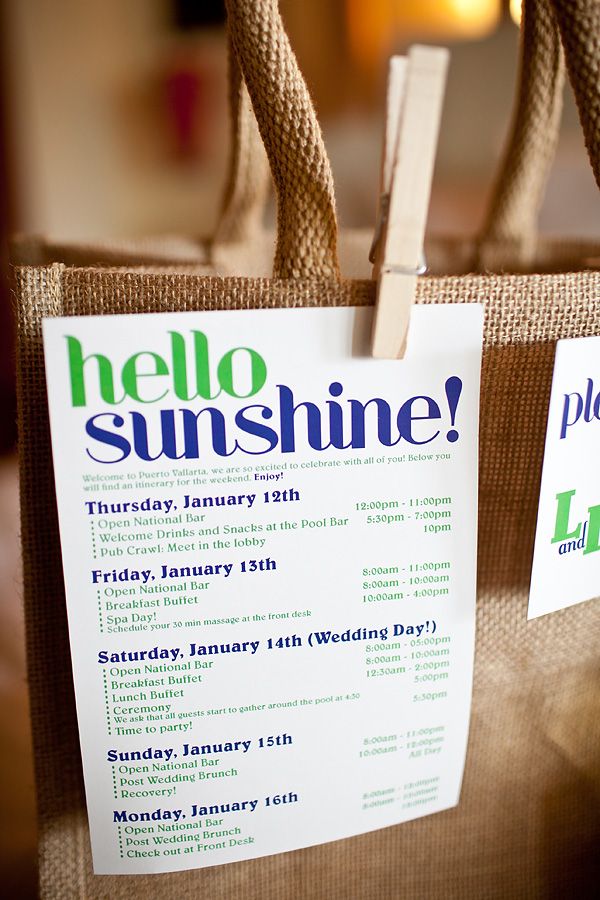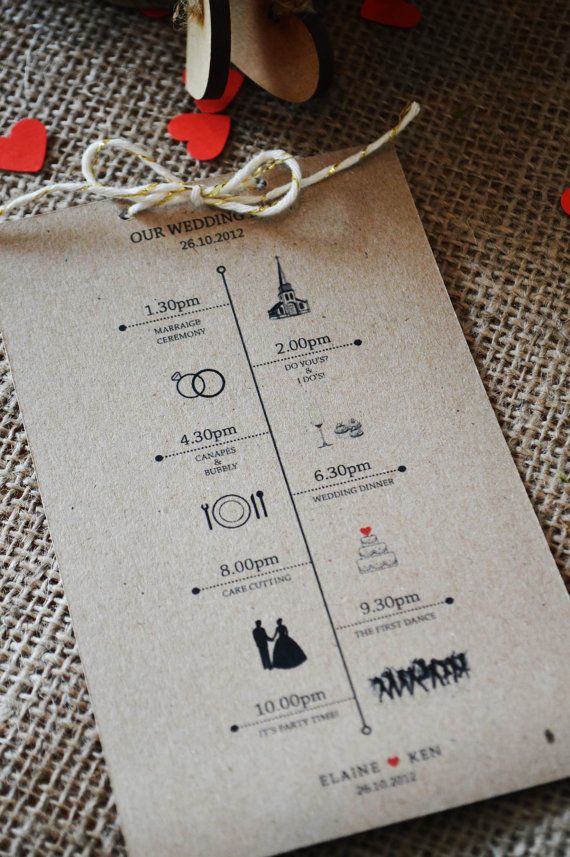 Add a note to thank your guests for sharing your special day with you.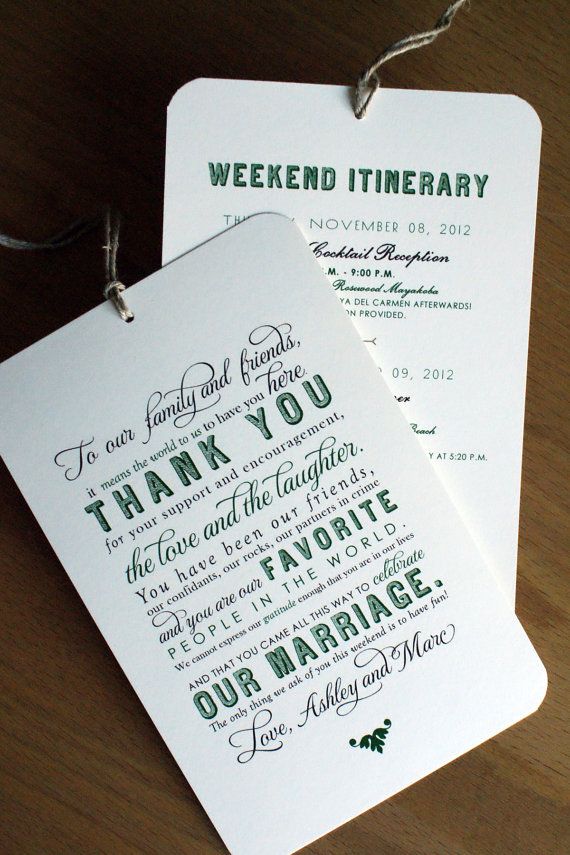 Local Attractions
If there is downtime, make sure to include a list of local attractions your guests can visit.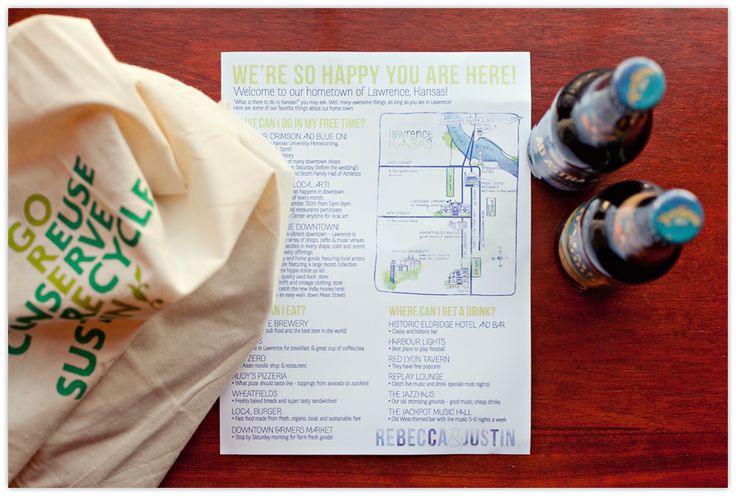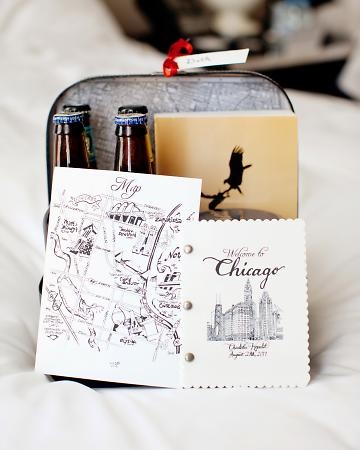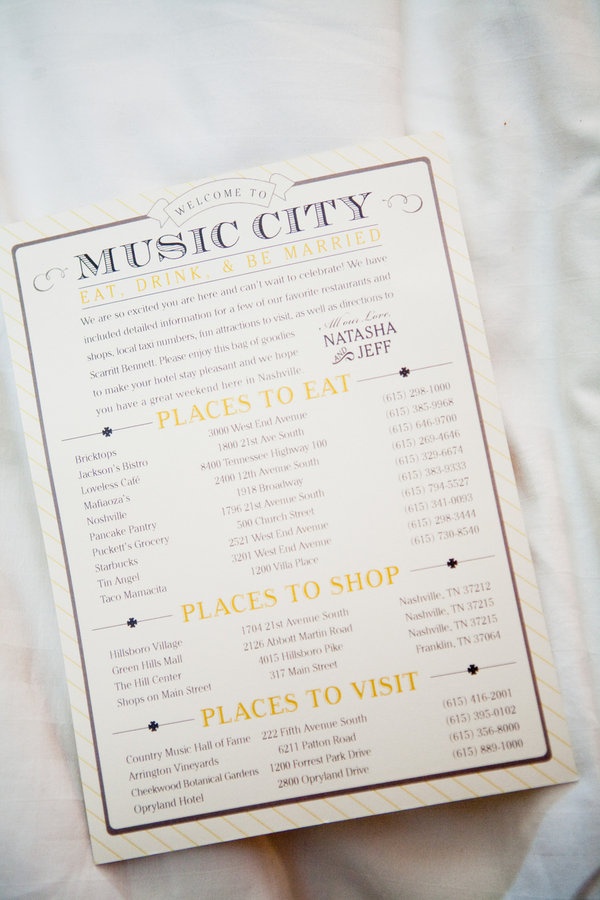 Food and Water
Show your guests some love with snacks and water – they may need a midnight snack after dancing all night long at your wedding!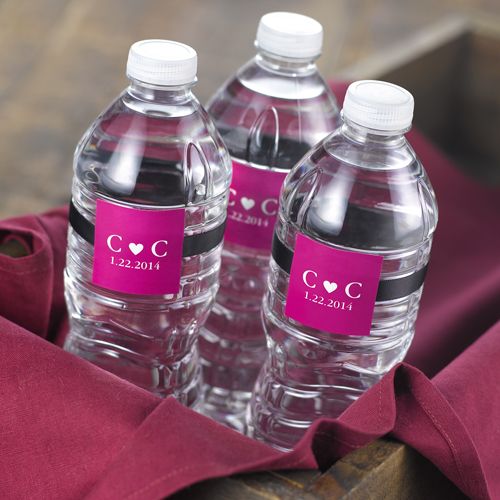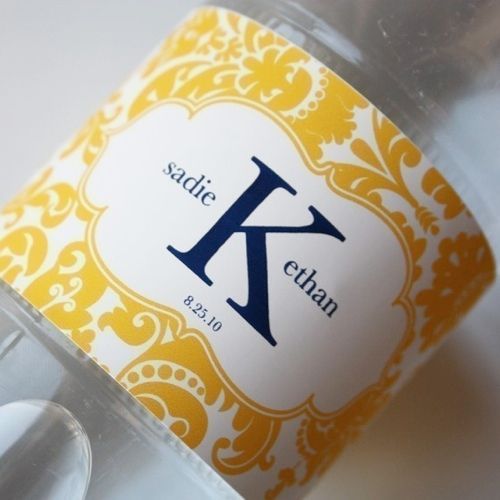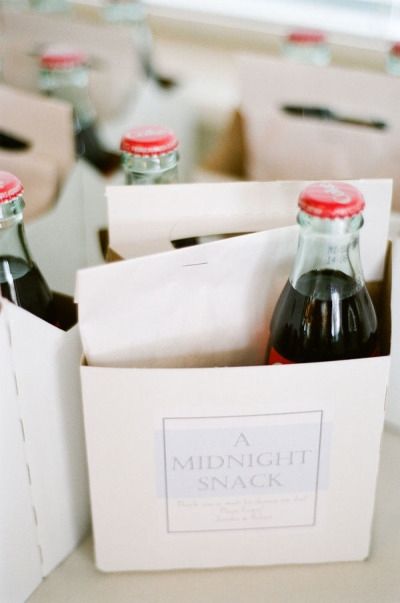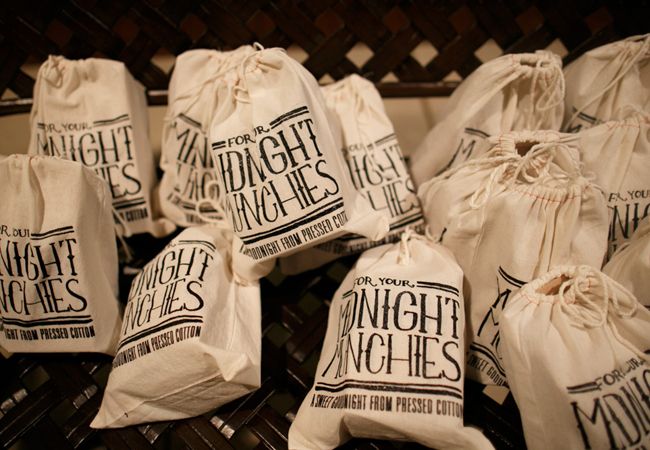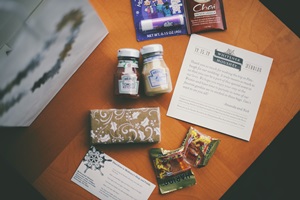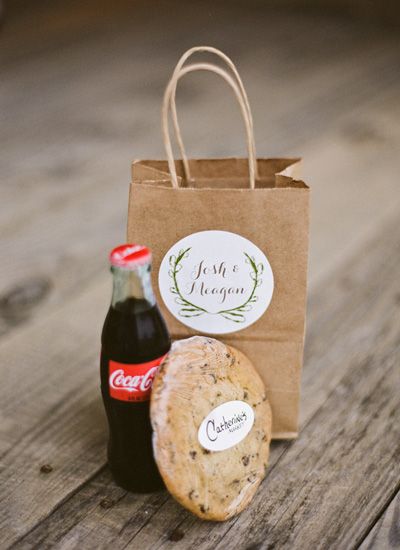 Let them enjoy some of your favorite things!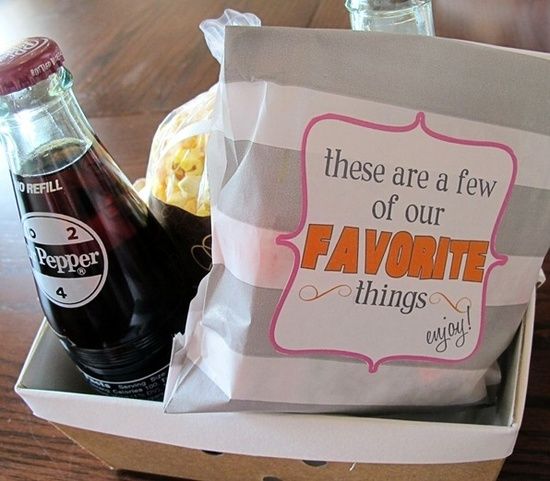 Alcohol
Nothing gets a party started like a few libations – include them for your guests to enjoy as they get ready for your day. (Don't forget to add a mixer, a bottle opener or a corkscrew, if needed!)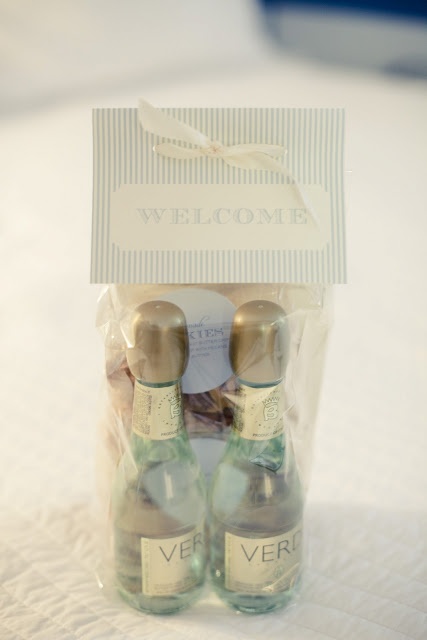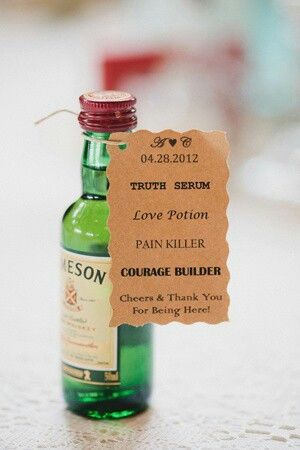 Small Souvenir
Give your guests from out of town something to remember your wedding location by – whether it's a vintage postcard, a seashell if you're by the beach, or some other small trinket they will appreciate.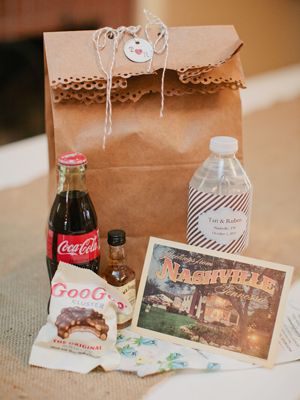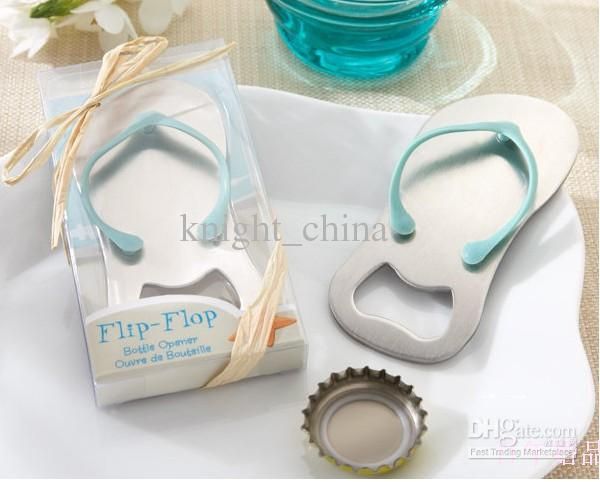 Luggage tags are perfect for your out-of-town travelers.
Hangover Cure
Last but not least, be kind to your guests and give them some help to recover from the big day. Include a "Do Not Disturb" sign for their hotel door and maybe a sleeping mask. Sunglasses also provide relief from the harsh rays of the sun the next day.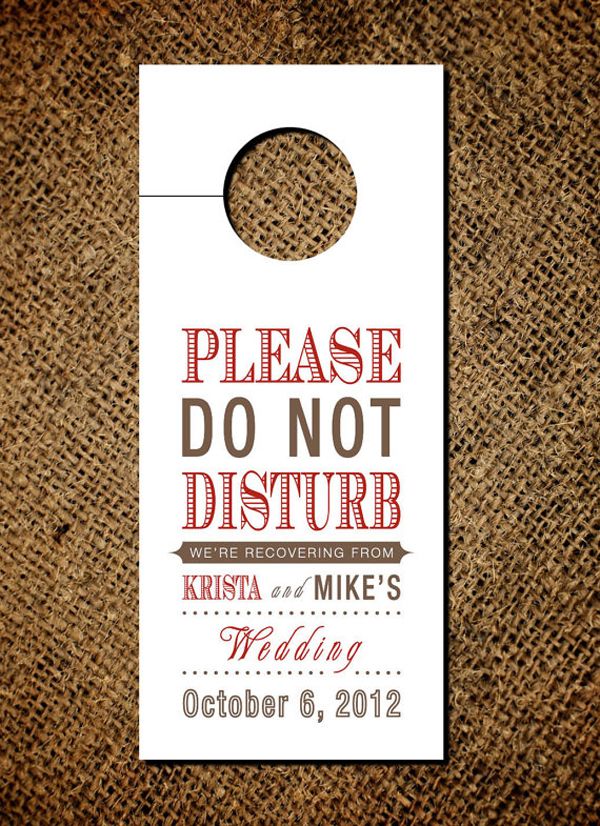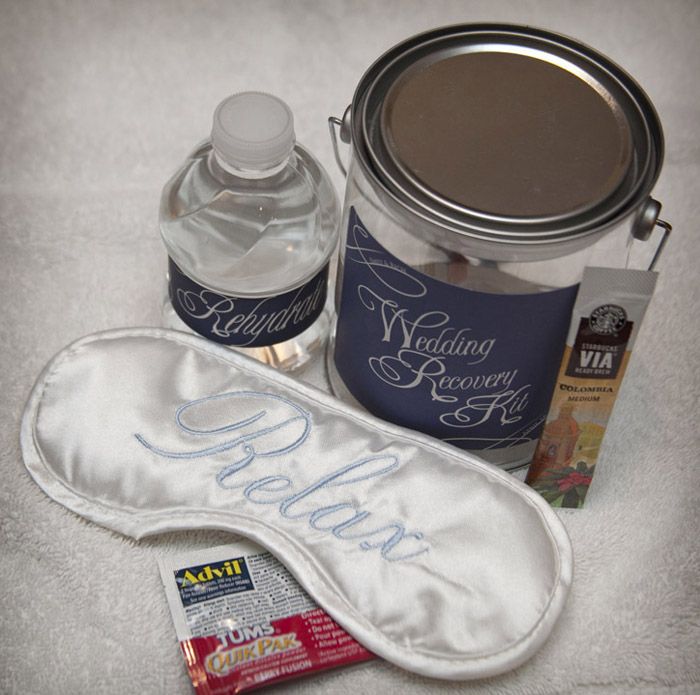 For more great ideas for your big day, make sure to check out our Pinterest boards and the rest of our blog!