Congratulations! You're engaged! And a million things are running through your mind, including the bridal party. And in your bridal party, you may want to include a flower girl and ring bearer, who are usually a younger family member or child of a close family friend.
Once you have decided who is going to be in your wedding, you have several different options of how you want the little ones to be presented. Here are several items you should consider when planning for this part of your wedding: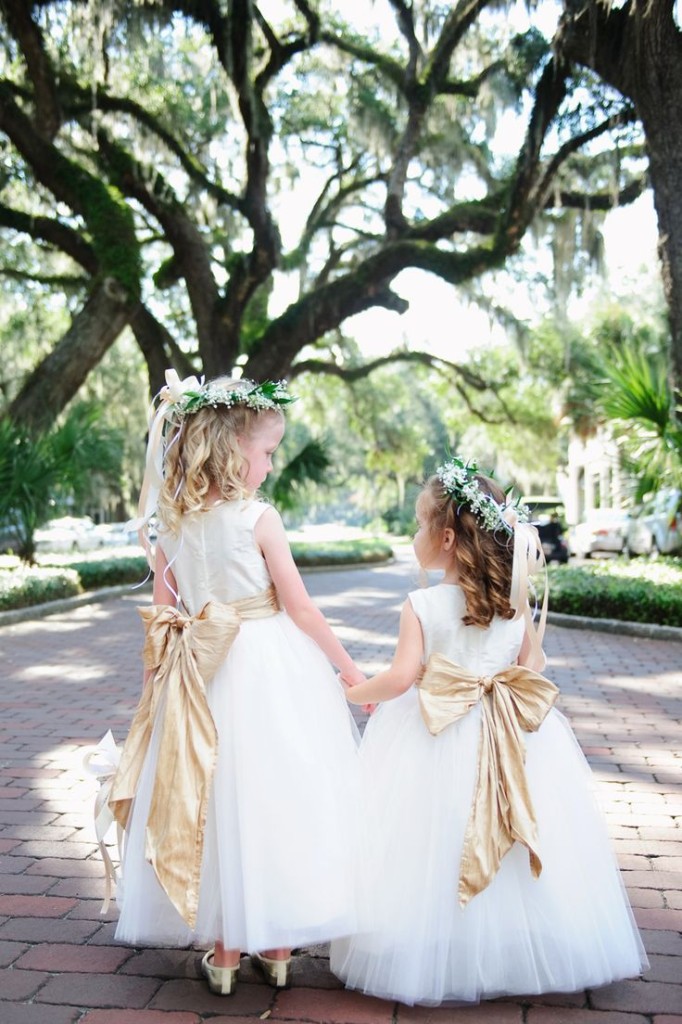 Flower girls and ring bearers grow:
You've asked them to be in your wedding, and they (and their parents) have accepted the responsibility. But don't go rushing out for their attire. The children are going to grow in the next year, and unless you are getting married in the next few months, it is better to wait a little bit to order the dress. And when you do order the dress, consult the parents – if the child has been having a growth a major growth spurt, it might be better to order the next size up. Remember it is always easier to take something in than to make it bigger!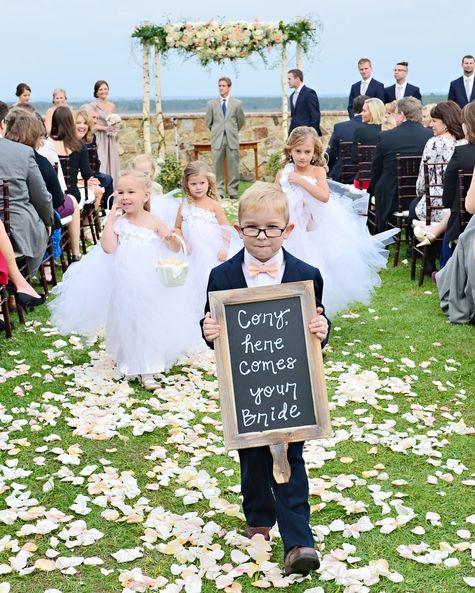 You can have more than one:
Much like your bridesmaids or groomsmen, you can have more than one flower girl or ring bearer, especially if one of them is a toddler. We suggest having a buddy system with the children, with one of them being older to guide the way. That way, there won't be too much confusion or stage fright before the wedding – things are always better for children when there is a buddy! One of your bridesmaids can also serve as a coach to all of the children to help sooth any nerves they may have about walking down the aisle.
They don't have to throw flowers or actually carry the rings
The little ones can have different duties if you don't want flower petals thrown or you don't want to trust a young child to carry your rings down the aisle. (Your best man can be in charge of carrying the rings.) A couple of alternate options can include carrying bouquets of their own, or even carrying a sign for the groom that reads "Here comes your bride".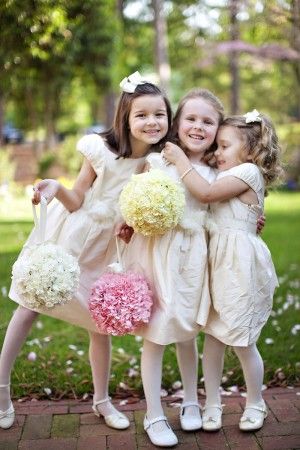 Bring them to pre-wedding activities
If you have a bridal shower or engagement celebration, you have the option to have the younger ones attend, especially the flower girls. This gives the children a chance to be around the older adults and to grow more accustomed to everyone so they won't be as nervous or scared on the day of the wedding. The children will also be present for the rehearsal and dinner the night before, so make sure to have them feel included with the bridal party.
Special gifts for the children
As part of your bridal party, you may want to consider getting the flower girls and ring bearers small gifts as well, in addition to the your bridal party gifts. Small trinkets such as a locket or stuffed animal for the girls would be suitable gifts. For the boys, a mini bat and baseball may be the perfect gift (or other sporting good, depending on their favorite activity).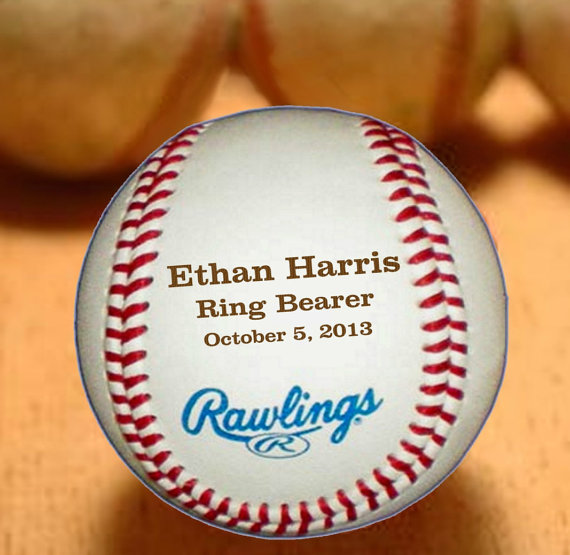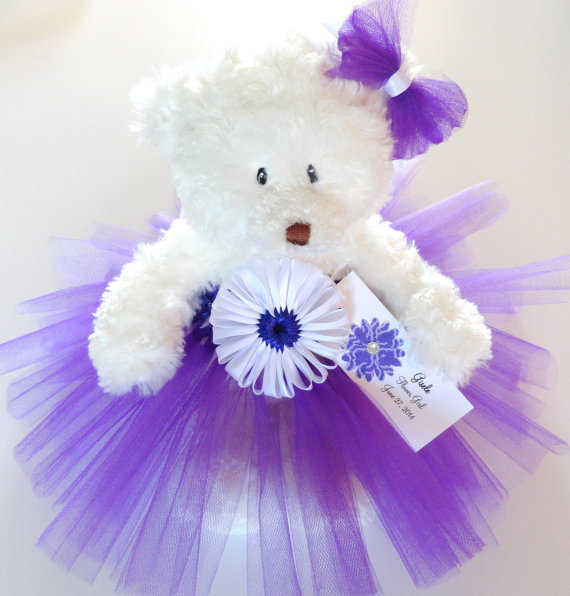 Activity bags for the reception
You may need something to keep the little ones busy during the reception if you plan on having them attend. Putting together little activity bags ahead of time to keep them busy is a great idea! Make sure to fill them up with goodies that won't stain the linens (i.e. stay away from crayons, markers and pens). Good items to put in the bag would be a sticker book, glow sticks or necklaces, small puzzles and age/gender related toys to keep them busy. You can also include little snacks, such as goldfish or suckers.
For more fun ideas for your flower girl and ring bearer, make sure to check out our Pinterest board!