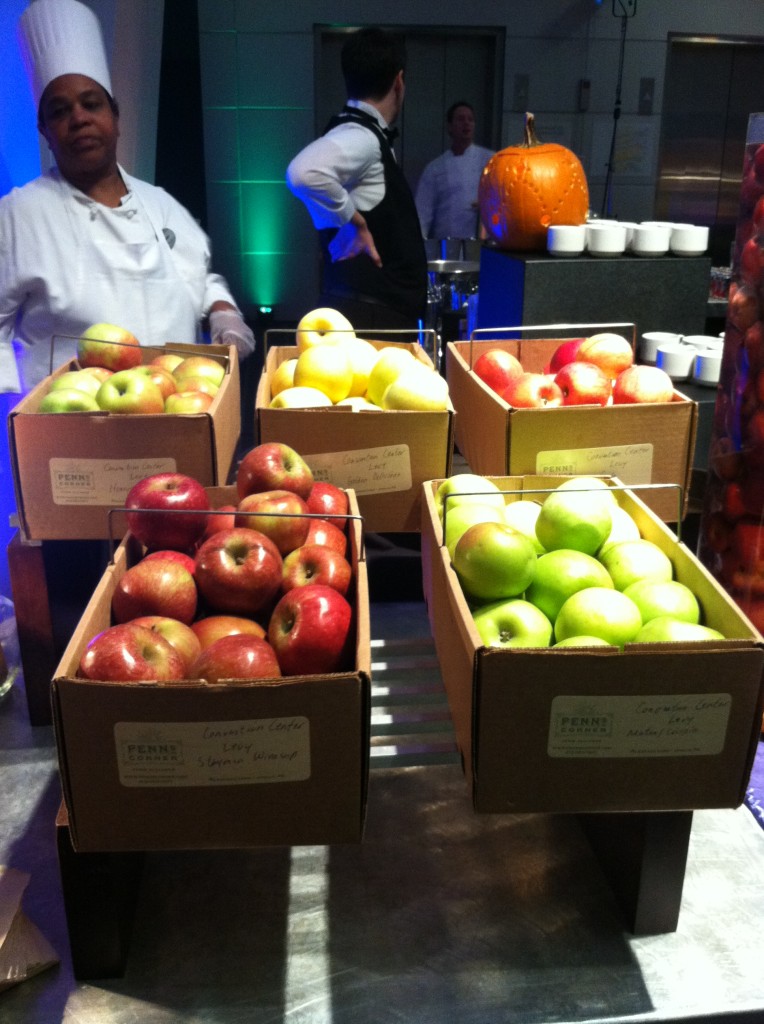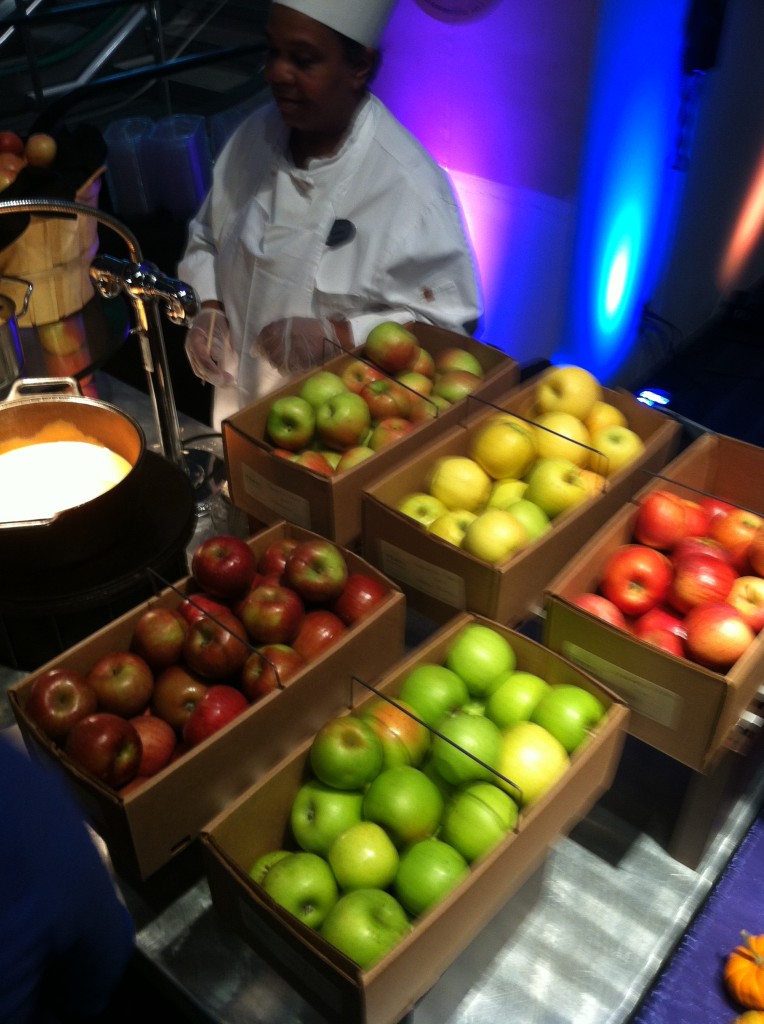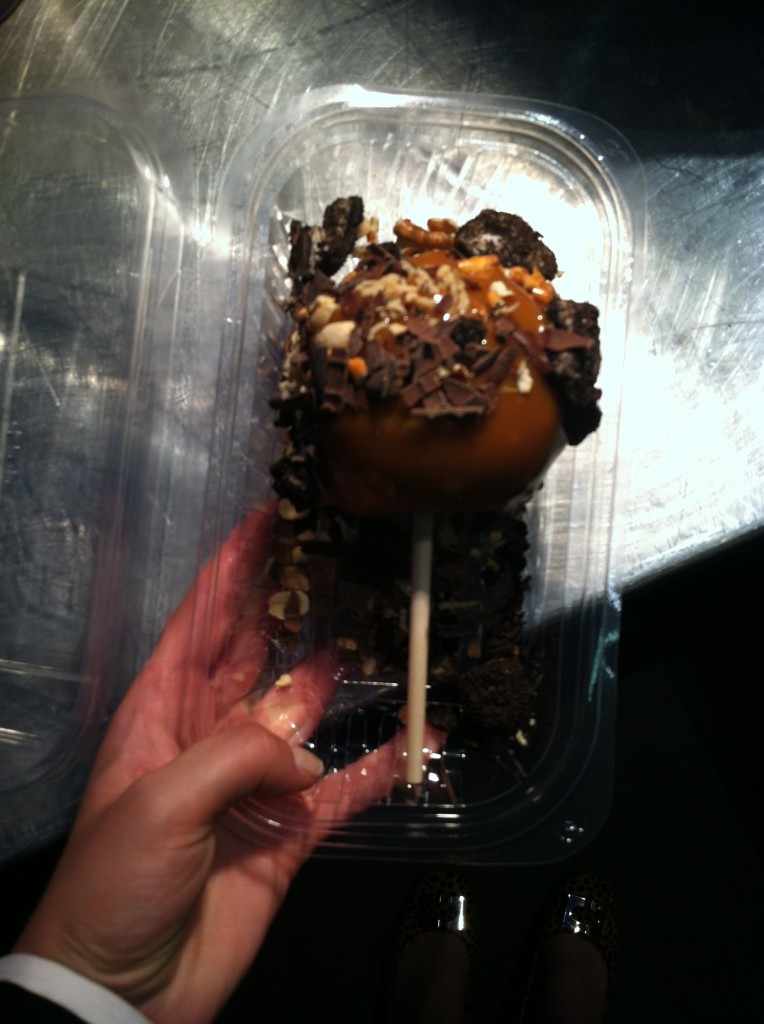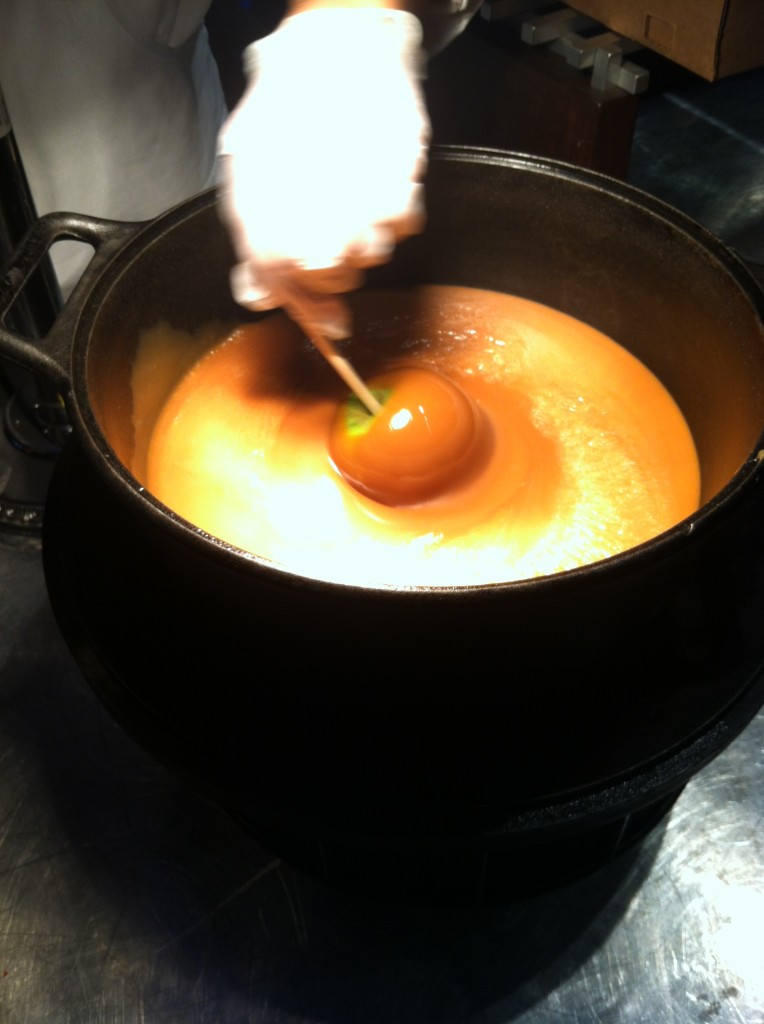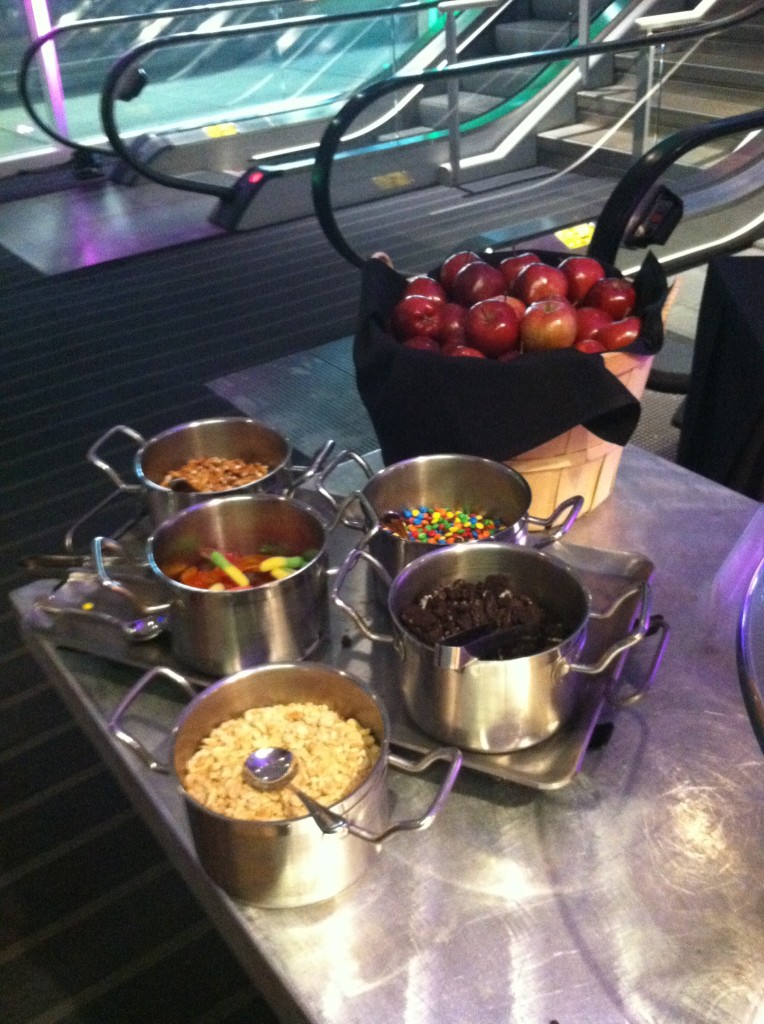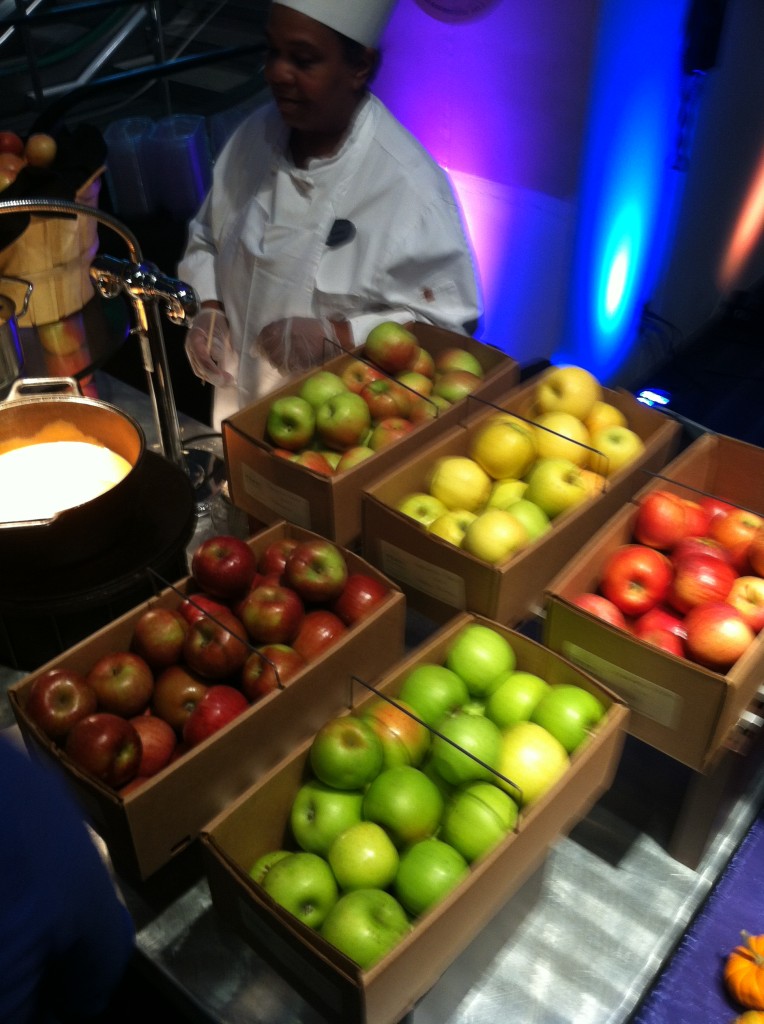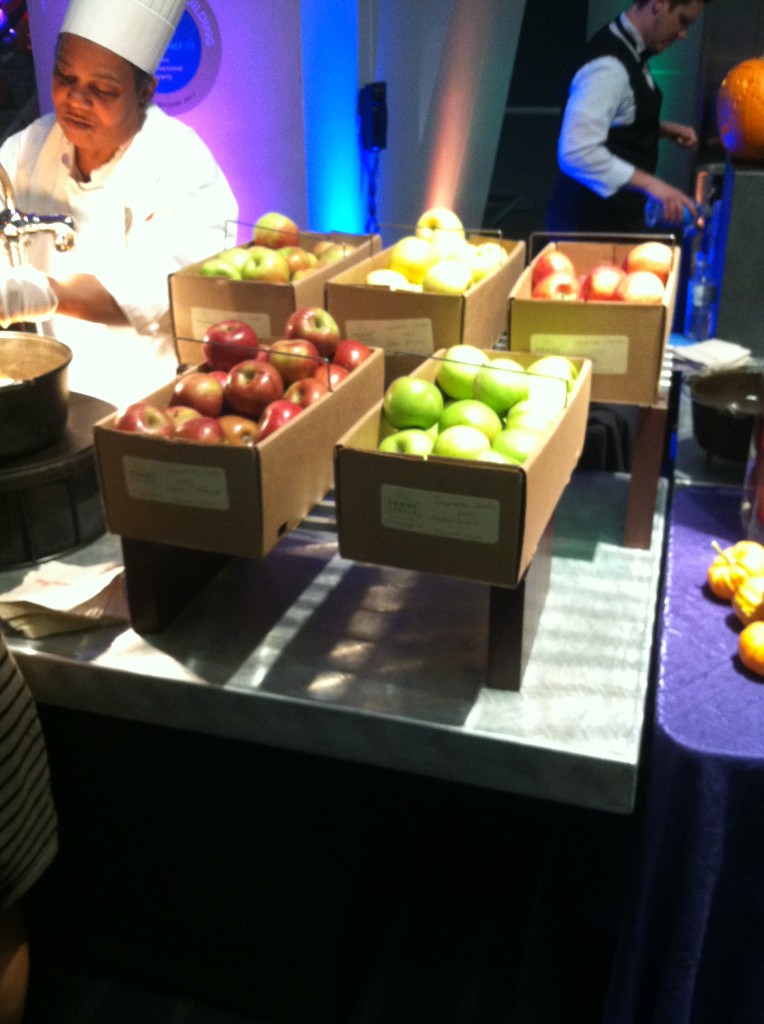 We're hesitant to bring up the 'f' word… you know, fall, because summer is such a fun season for weddings and events. However, as planners, we have our eyes set far beyond this summer! Fall is up next and we wanted to share a cute idea that we enjoyed at the David L. Lawrence Convention Center here in Pittsburgh. A candy apple station is a great, interactive station for party guests to enjoy. This is a great way to celebrate the fall season by offering various types of apples and delicious toppings.
We also loved that guests were able to munch on their creations while at the event, but there were also to-go containers for guests to take their apples home with them. It certainly served as a sweet treat!
Some toppings we love:
-Mini M&M's
-Peanuts
– Crushed Oreo
– Sprinkles
-Chocolate Chips
– Marshmallows
– Crushed pretzels
A good mix of sweet and salty toppings make for a well-rounded caramel apple bar! Now are you excited for fall?!