A great way to get creative on your wedding day is with your escort cards. The opportunities are endless – from simple name cards to chocolates with guests' names to anything and everything in between! We love the following ideas, so check them out!
If you are going the traditional route, you can really dress up an escort card with beautiful calligraphy and a magnificent flower display on the table.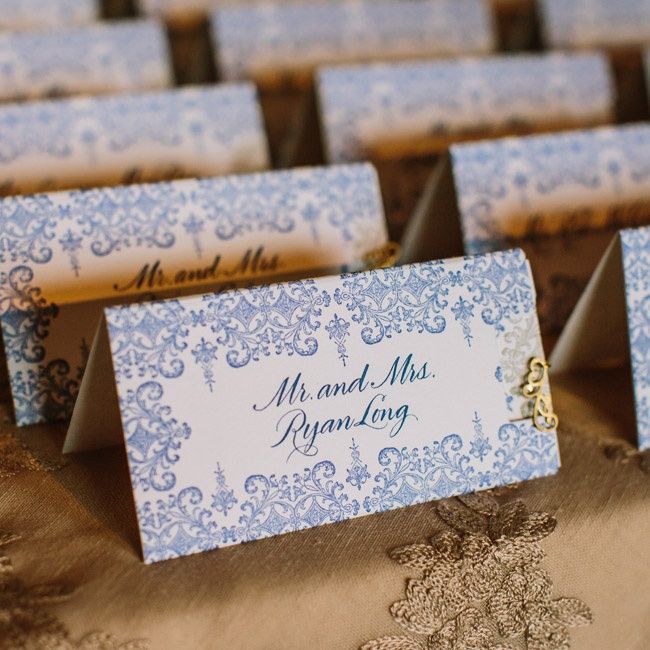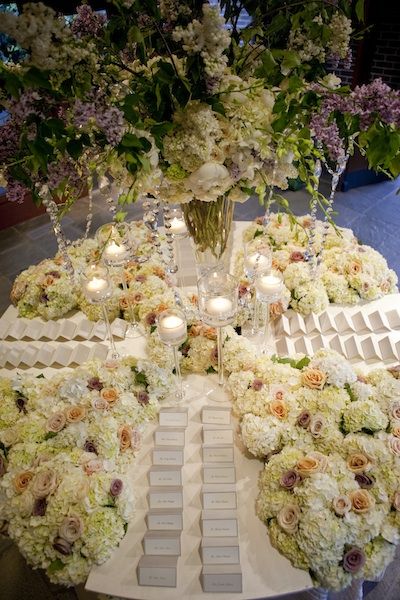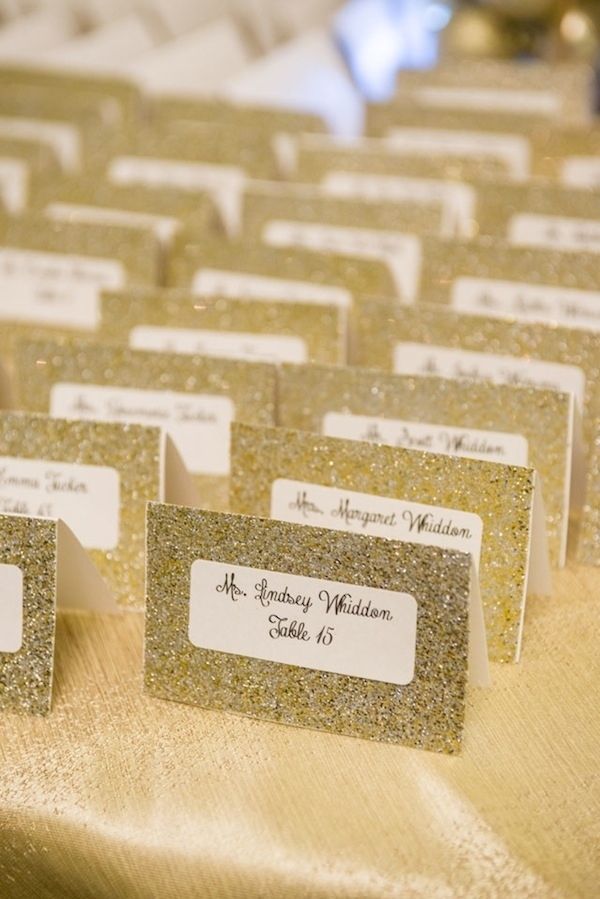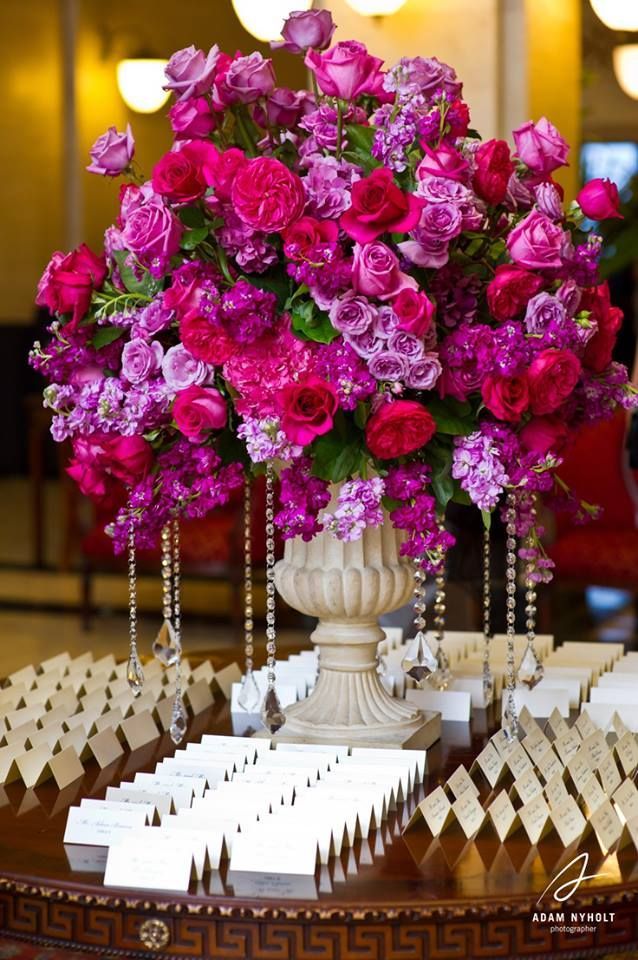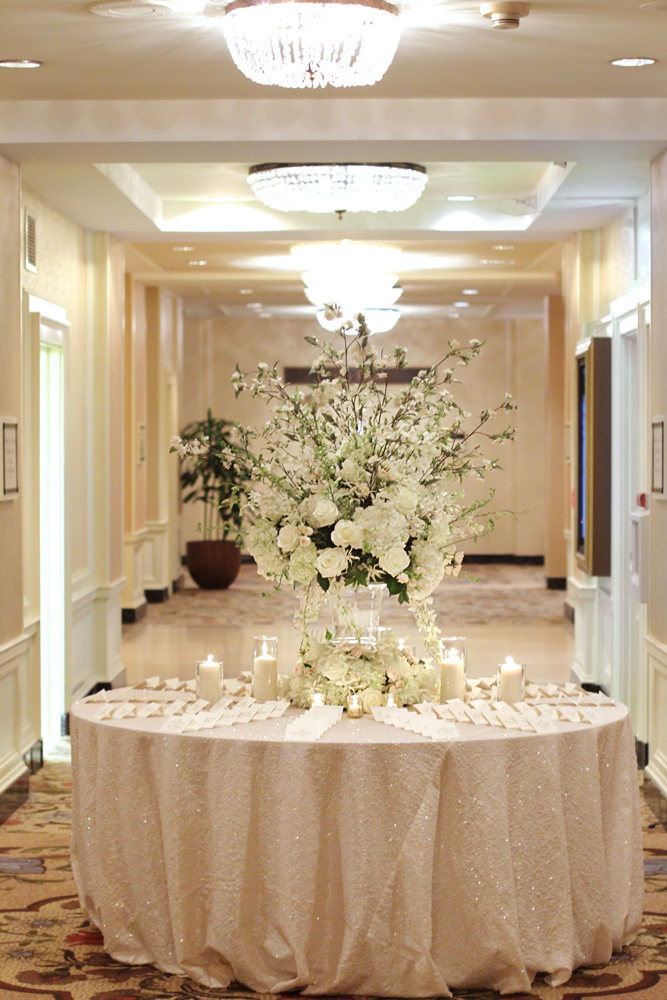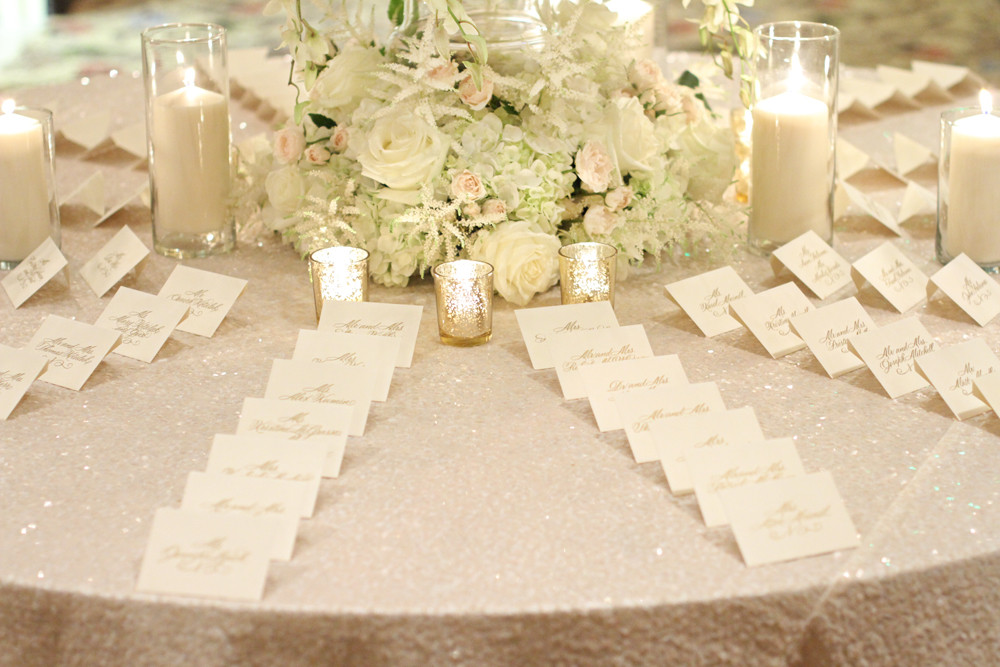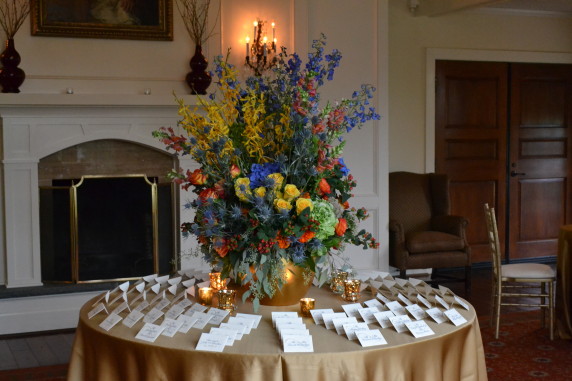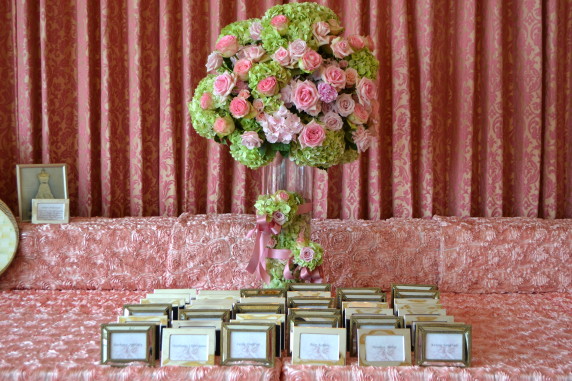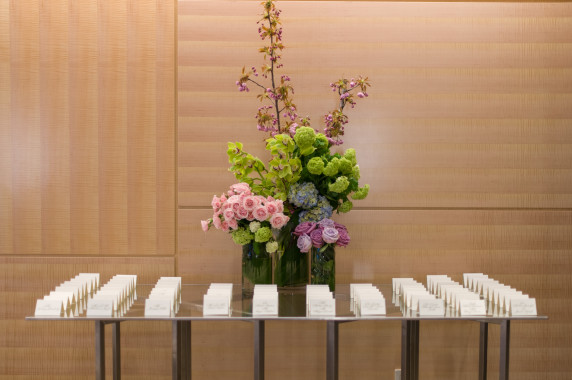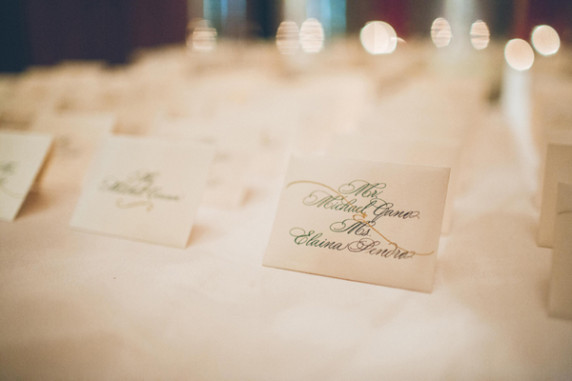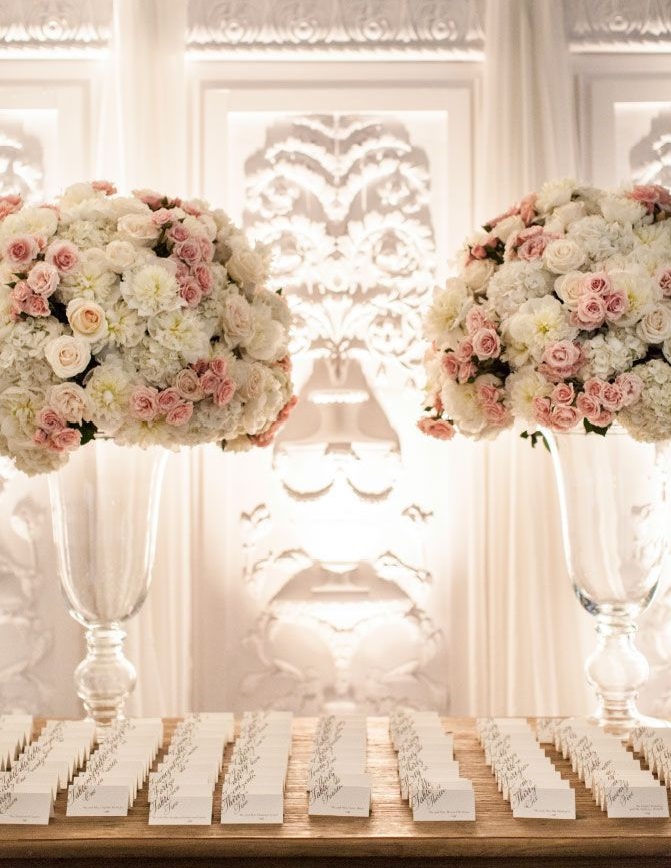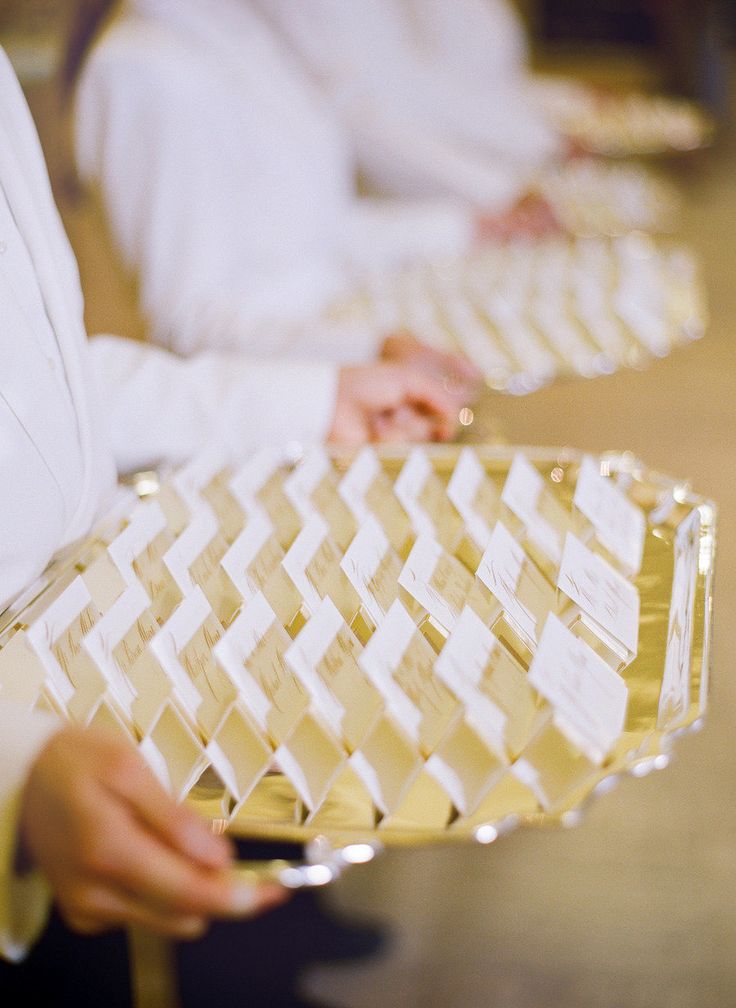 You can get creative with the card stands.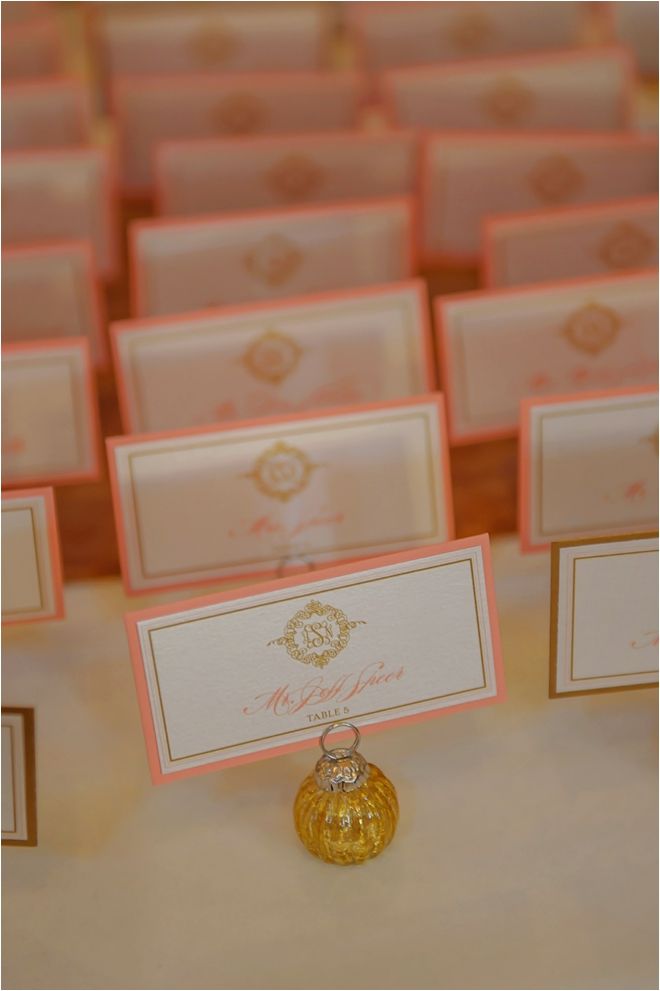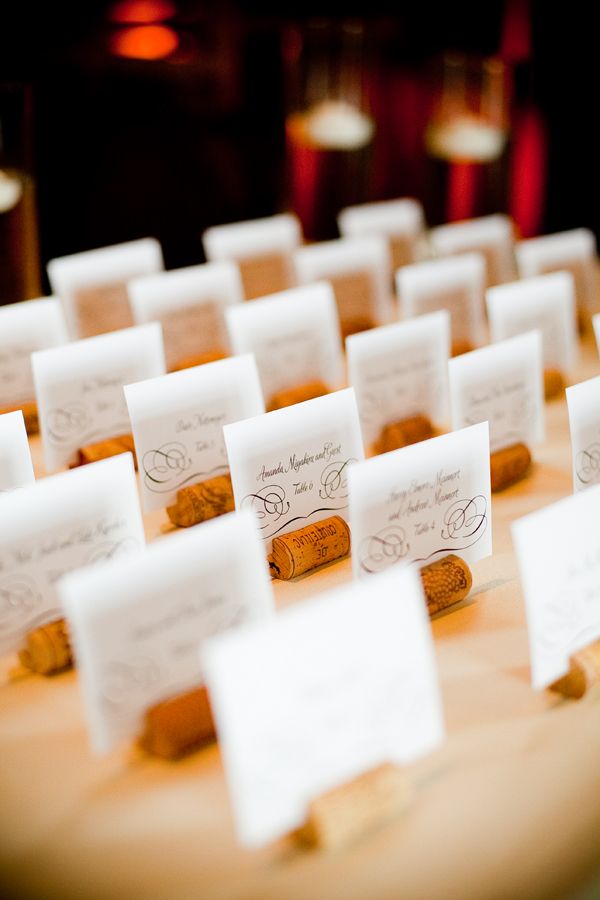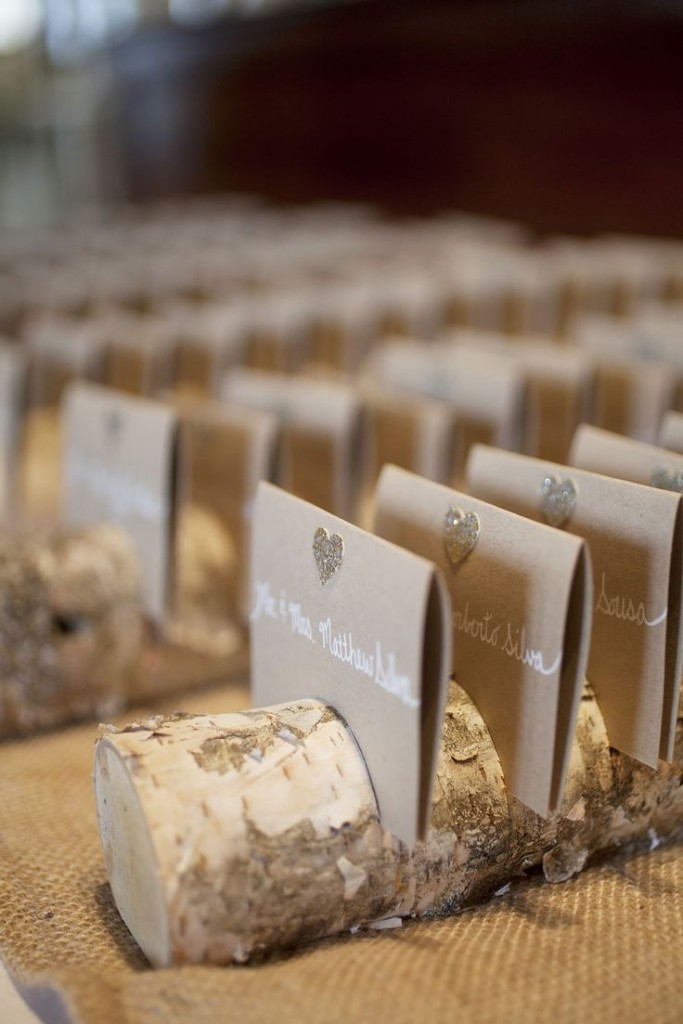 We love the idea of adding something sweet to each escort card!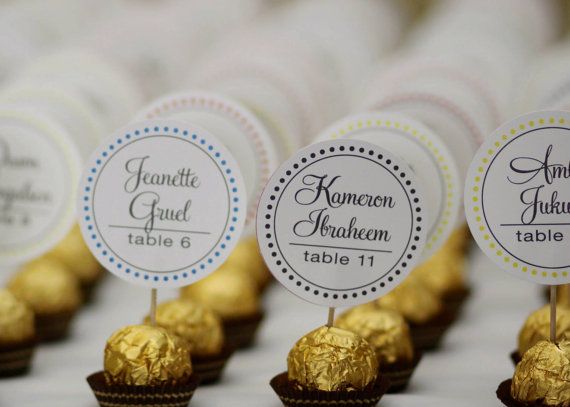 Or something they can take home after the wedding!
Use an elegant seal at the top of the card.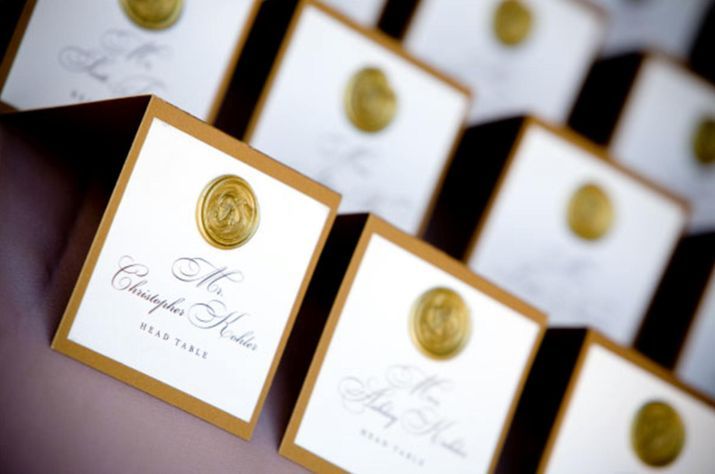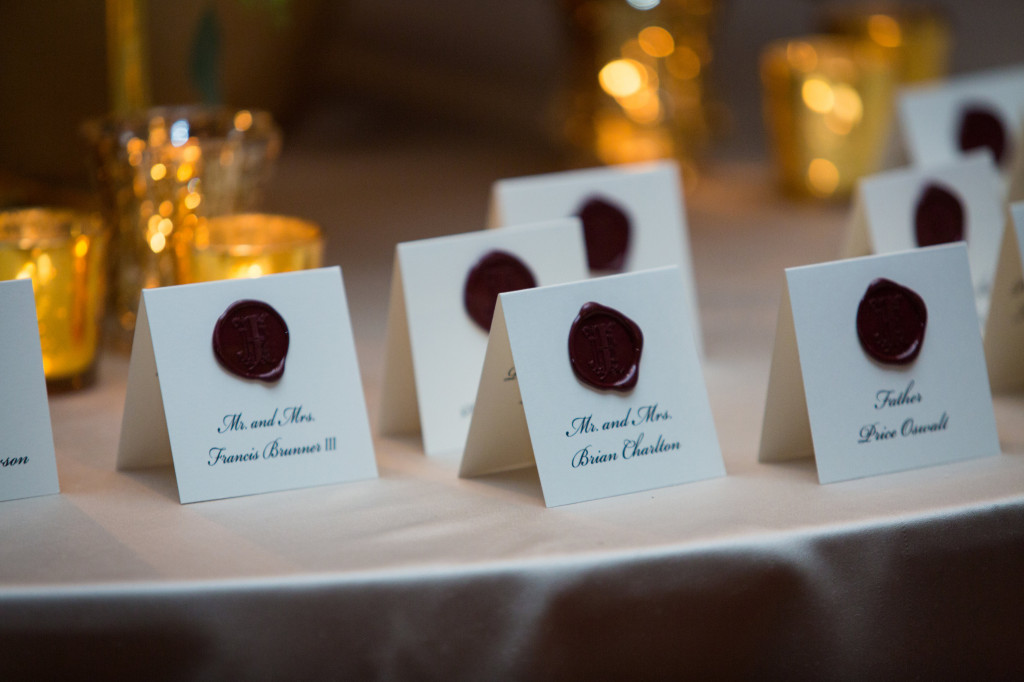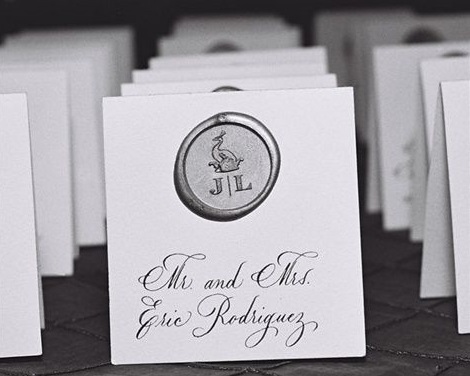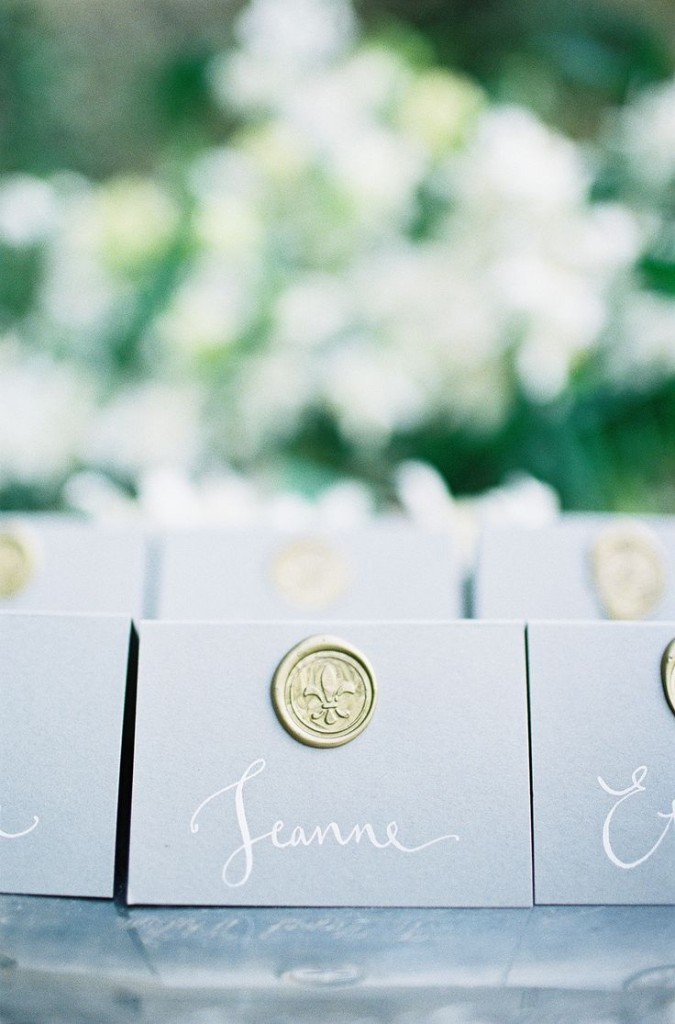 We love the use of the trays as a platform for the cards!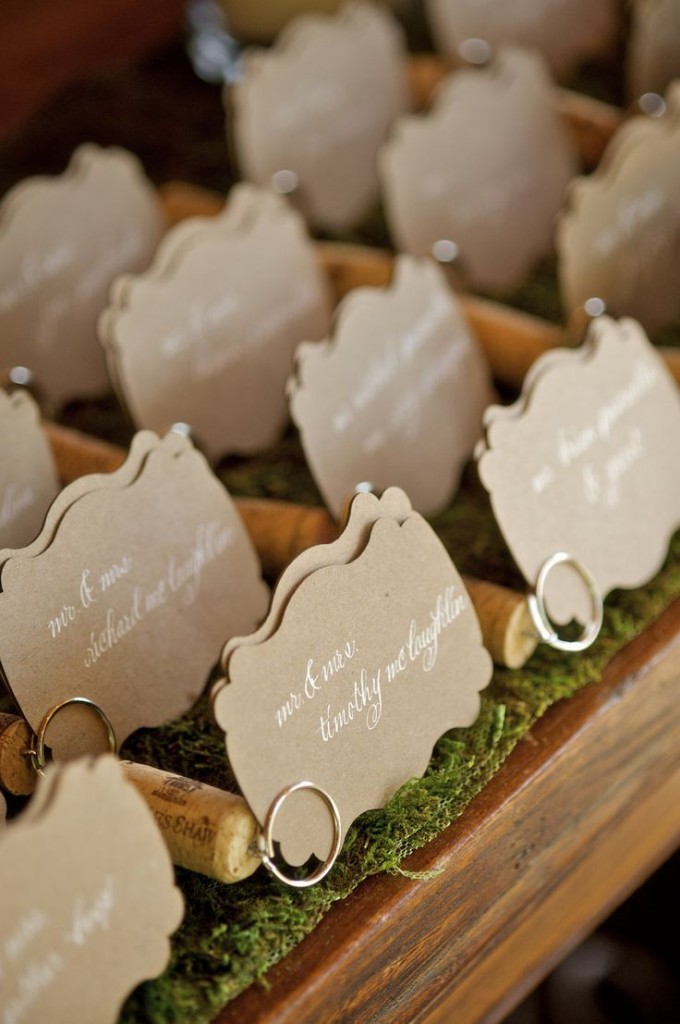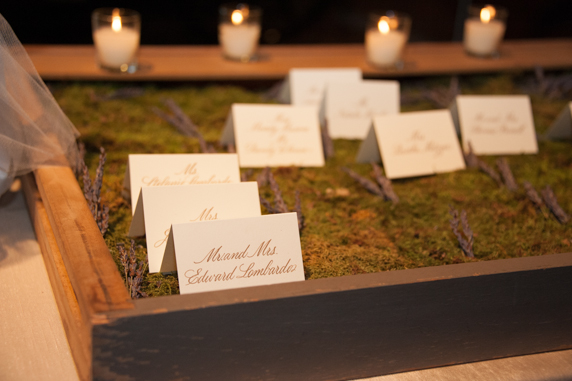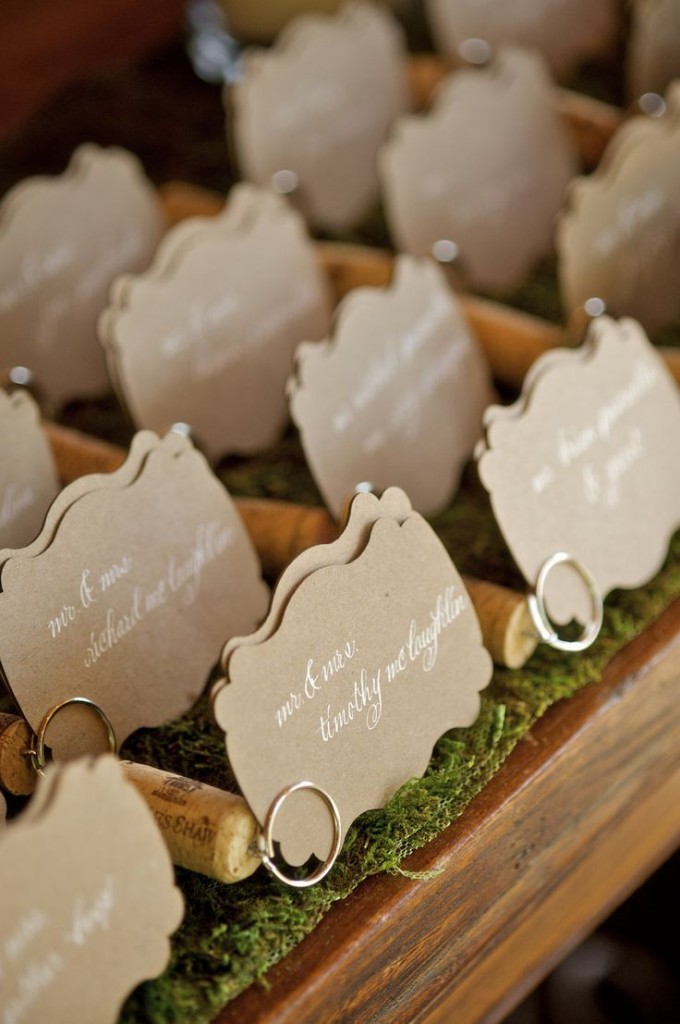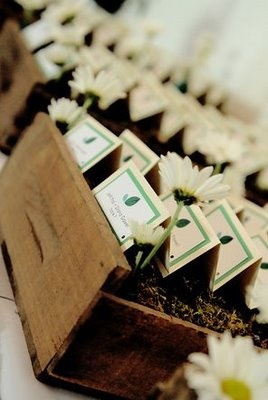 Use the seasons to guide your theme for your escort cards.
Use ornaments or pine cones for your winter wonderland wedding!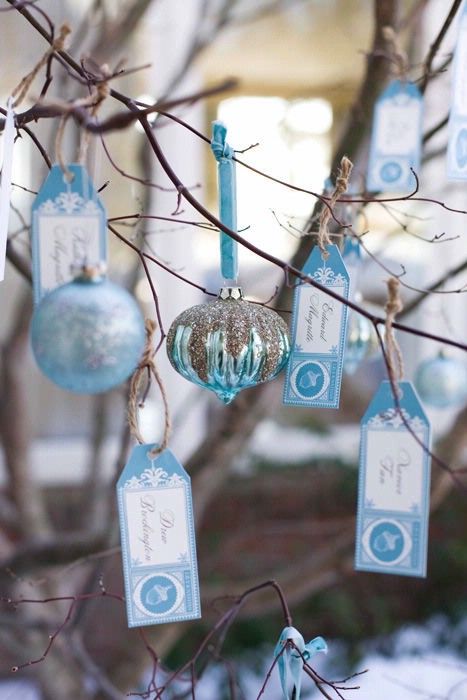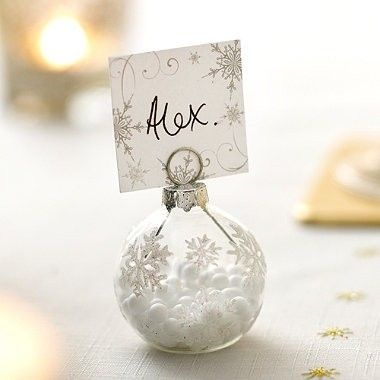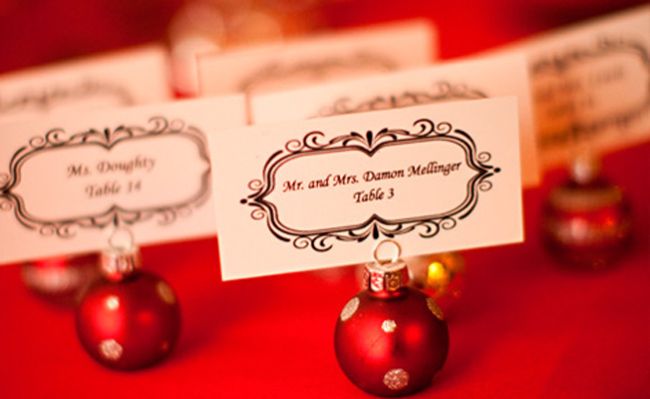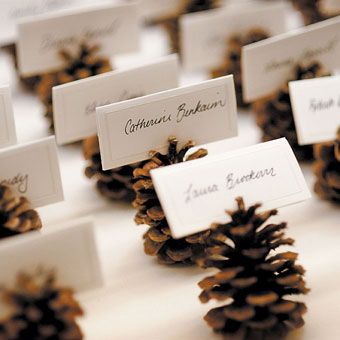 Use flowers for your spring wedding!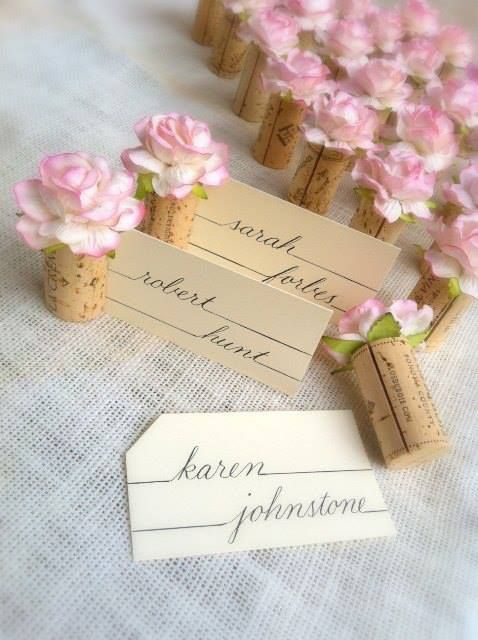 Pumpkins or leaves make a great holder for your fall wedding!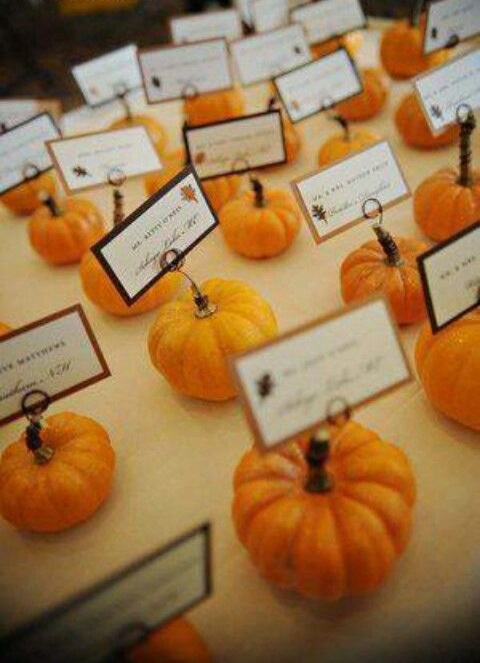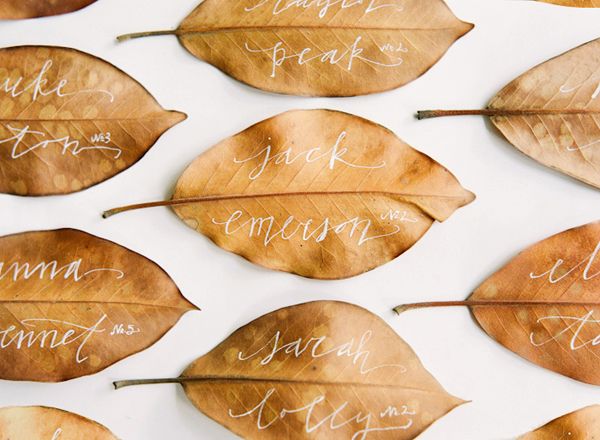 For your summer wedding, use fresh fruit or enjoy the island breeze with your name cards.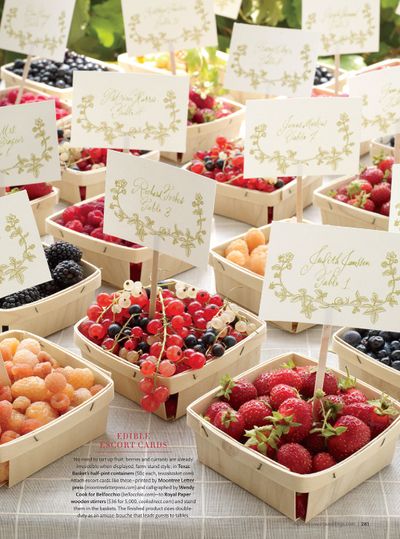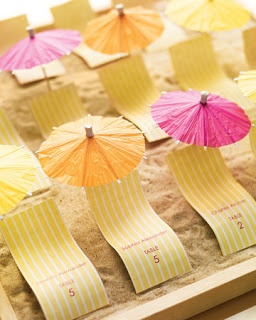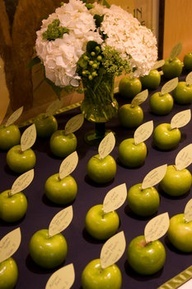 Get your guests ready with a glass of champagne.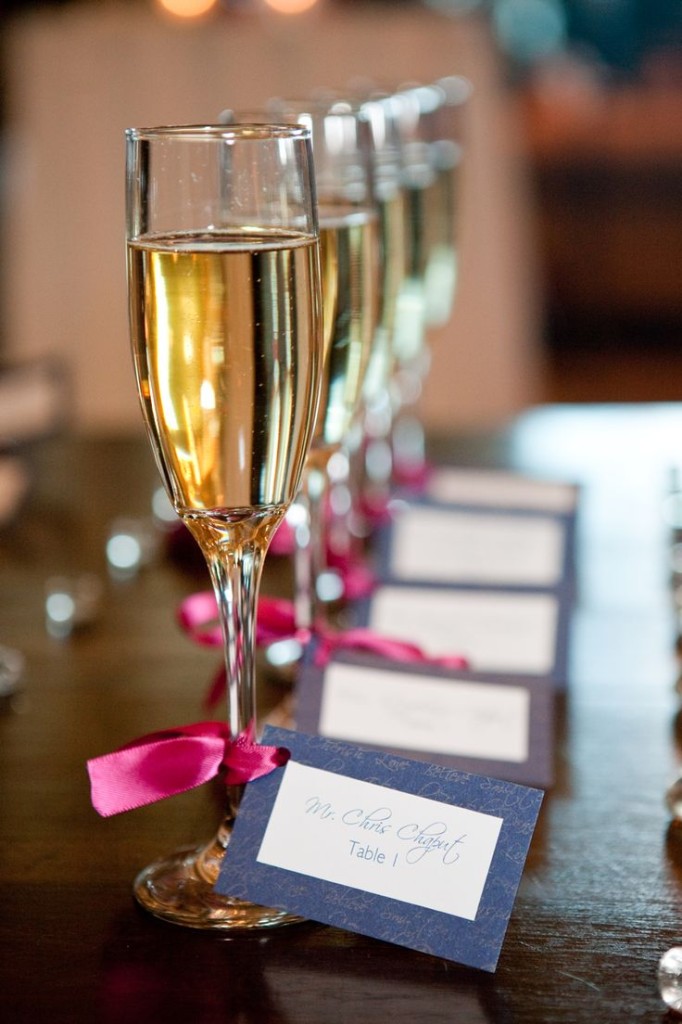 Or give them a bottle of it to take home.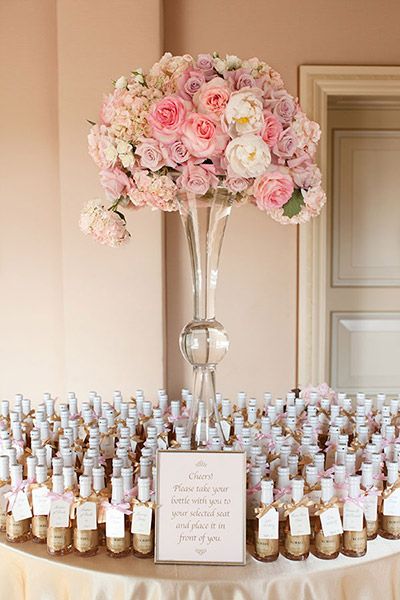 We love the idea of getting your guests involved with the wedding by having them take a picture with a Polaroid and replacing their escort card with the picture. It's a great way to create memories!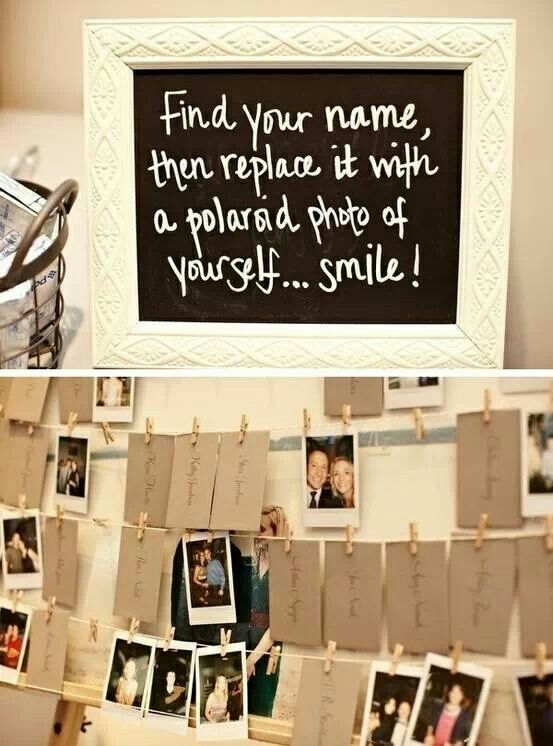 For more ideas for escort cards, make sure to check out our Pinterest boards!