"Once in a while, right in the middle of an ordinary life, love gives us a fairytale."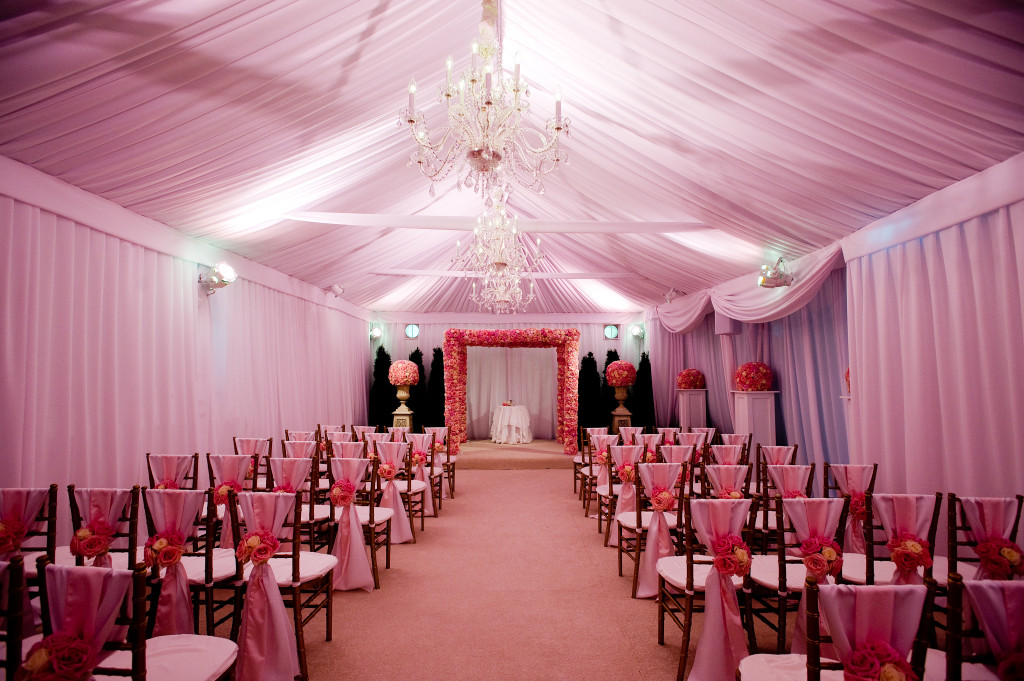 For Amy and Michael's wedding, held at a private residence, the décor was romantic and almost as perfect as the couple. The chandeliers, chair décor and incredible rose chuppah were the perfect additions set against the gorgeously draped tent. The romantic pink hue cast a warm glow around the room, setting the scene for a beautiful ceremony.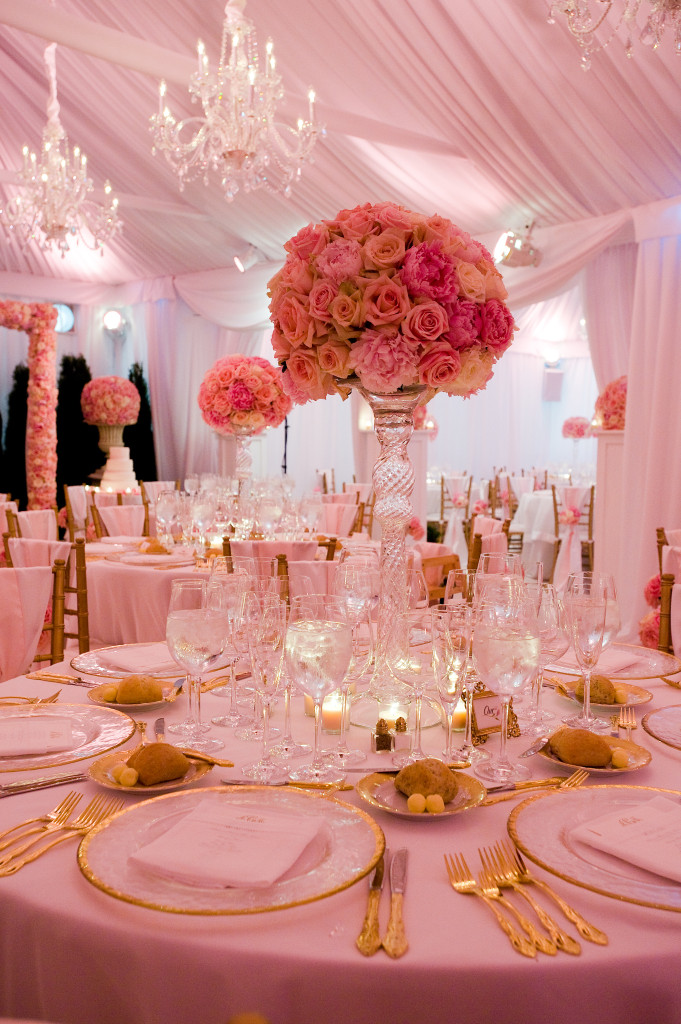 For dinner, tables were adorned with gold silverware, and breathtaking rose centerpieces atop crystal stands. The chairs from the ceremony worked well with the luxe pink linens on the tables. To see more photos of Amy and Michael's special day, please see our gallery.