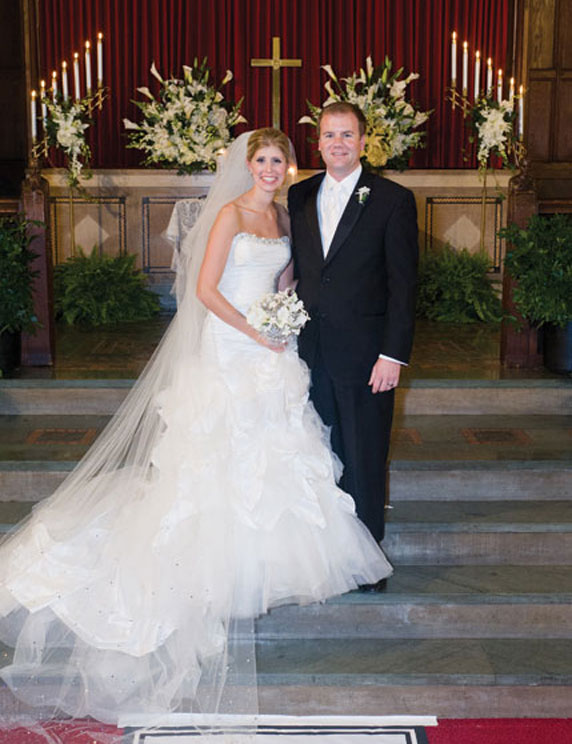 Whirl: Real Weddings
Fall 2012
CARLA CICERO AND DAVID RAMSEY
Carla Cicero and David Ramsey first met while in college, but not on campus. Instead, they connected while both visiting Pittsburgh for a weekend. After this initial brief exchange, the two didn't see each other again for five years. Eventually, Carla moved to Virginia and formed a friendship with David. The friendship quickly turned to a romance after David surprised Carla, inviting her to dinner at her favorite restaurant, Jaleo in Virginia. "Five minutes into our date, I knew that we would be a great match," Carla says. "Our personalities complement and balance each other out so well."
Three years later, David had planned a Valentine's Day dinner for Carla — before coming down with a stomach bug. As a result, the couple ended up spending the night at home eating chicken noodle soup and watching television. Although his dinner plans got derailed, David made sure to follow through with the second surprise he had planned for the evening. "He proposed to me late that night," says Carla. "It was just us and our Chocolate Lab, Dylan."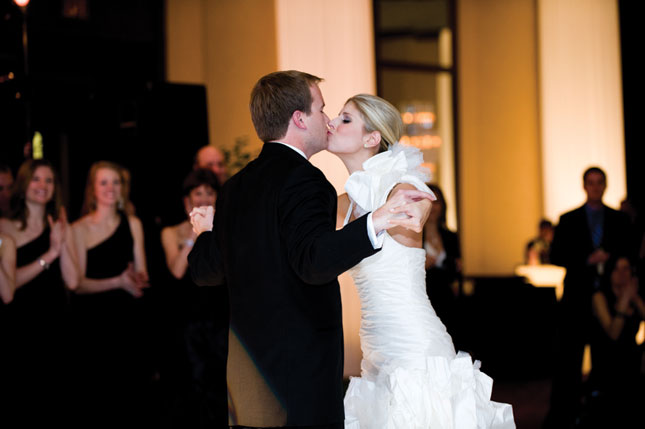 After a 10-month engagement, the couple married in a beautiful candlelit ceremony on New Year's Eve at the First Baptist Church of Pittsburgh. Carla walked down the aisle wearing an Ian Stuart gown made of silk dupion and tulle with a draped, elongated bodice.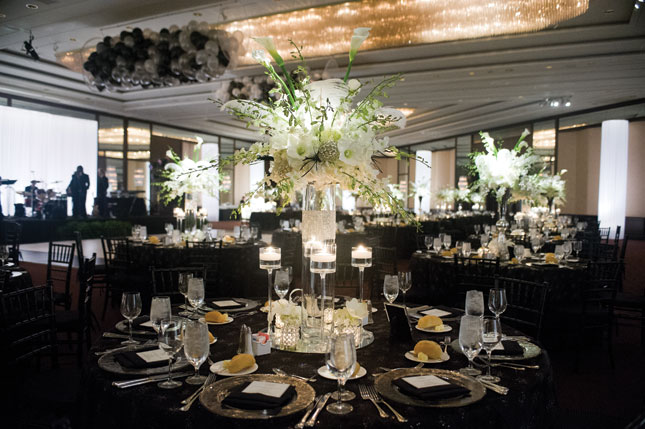 The couple's friends and family rang in the new year at the formal wedding reception, planned by The Event Group. Lots of candlelight and gorgeous white flowers topped tables draped with black lamour and black sheer sparkle toppers.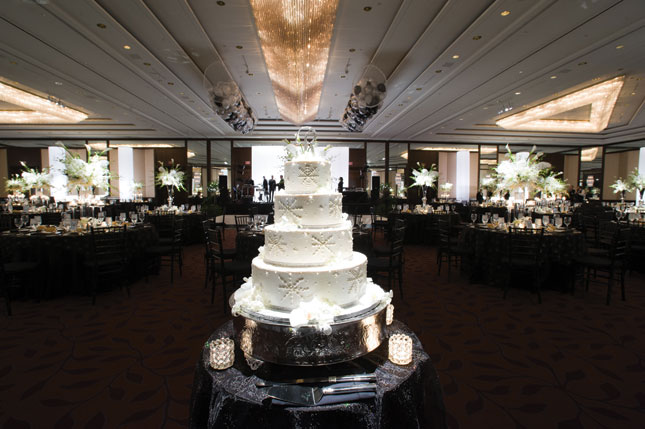 Bethel Bakery created a stunning four-tier wedding cake fit for this glamorous wedding. The white buttercream-iced cake was delicious and beautiful, decorated with white snowflakes and topped with a crystal initial.
Author: Abby DiBenedetto | Photography by Goldstein Photography